Pawlenty Wins Minor Battle in Fight Against Illegal Immigration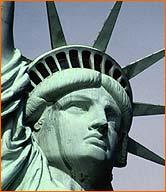 The DFL dropped provisions from a higher education bill—passed by the House and Senate—that would have allowed children of illegal immigrants in Minnesota to qualify for in-state tuition.
The inclusion of the so-called "DREAM Act" would assuredly have been met with a veto from Governor Tim Pawlenty. Pawlenty had expressed his opposition to the DREAM Act on several occasions, frequently threatening to veto the entire bill if it included such a provision.
Pawlenty—considered a moderate Republican by most political observers—has taken a fairly hard line on issues dealing with illegal immigration during the past year. In July 2006, the Governor demonstrated his support for more enforcement of the US-Mexican border by pledging up to 200 Minnesota National Guard troops to be sent to the border under the border protection program outlined by President Bush.
In late September 2006, Pawlenty stated his support for photo-ID requirements at polling booths to prevent illegal immigrants from voting. The Governor also directed the Department of Public Safety to search the state voter registration database for names on a list of noncitizens' driver's licenses or other state ID cards.
Although Pawlenty is characterized above as taking a 'hard line' stance on illegal immigration, the Governor's views on this issue are actually in step with a majority of his constituents, as well as the country as a whole. Minnesotans—like residents of most states—are overwhelming in favor of most measures that aim to reduce illegal immigration to this country.
For example, a January 2006 Rasmussen poll found 59 percent of Gopher State residents supported the building of a barrier along the U.S.-Mexican border, with only 26 percent in opposition. That survey also found likely voters tended to agree with Pawlenty's views on immigration at nearly a 2:1 clip over those who disagreed with him (although a substantial number of Minnesotans (40 percent) were not sure or were not aware of Pawlenty's views).