Jim Doyle Approval Rating Continues to Tumble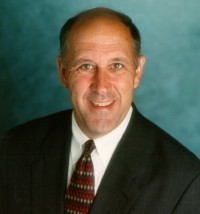 A majority of Wisconsin residents (52 percent) now disapprove of Democratic Wisconsin Governor Jim Doyle's job performance, according to a new poll released this week by SurveyUSA. For only the second time in 26 consecutive monthly polls of 600 Wisconsin residents dating back to May 2005, more than 50 percent of Wisconsinites disapprove of Doyle's work as Governor, with just 41 percent approving of his performance.
Doyle has struggled at times this session to push his agenda through the state legislature (which has split control: Democrats have an 18-15 majority in the Senate while Republicans hold a 52-47 majority in the Assembly). Doyle's plan to expand state welfare programs was stalled in the legislature and this past month the Governor and Republican leaders have had a rhetorical battle while they posture in advance of negotiations on the state's $58 billion budget through the next two years.
Doyle enjoyed his highest approval numbers (55 percent) when he was re-elected last November with 53 percent of the vote (SurveyUSA, November 2006). But his numbers have slipped almost every month since: 49 percent in December 2006, 48 percent in January, 47 percent in February, 45 percent in March, back up to 48 percent in April, then down to 46 percent last month, and 41 percent in June.