The 'Nays' Have It: Upper Midwest Senate Delegation & Full Body Vote Against Immigration Bill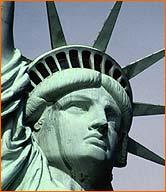 On Thursday the United States Senate voted against cloture on the high profile immigration reform bill that divided politicians on Capitol Hill much more than the American public. Overall, a vast majority of Americans opposed the bill, advocating 'enforcement first' immigration policies, such as sealing the border, before contemplating whether or not potential citizenship opportunities should be offered to any of the 12 million estimated illegal aliens currently residing in the United States. The senate legislation sought to address both of these concerns.
The 53-46 vote against cloture witnessed a division within political parties: 12 Republicans voted for cloture, while 15 Democrats voted against it—including several newly elected Democratic Senators in right-leaning or purple states: Claire McCaskill of Missouri, Jim Webb of Virginia, John Tester of Montana, and Sharrod Brown of Ohio.
The Upper Midwest Senate delegation voted 4-3 against cloture as well. Democrats Amy Klobuchar (MN), Herb Kohl (WI), and Russ Feingold (WI) supported the legislation, while Republicans Charles Grassley (IA), John Thune (SD), and Norm Coleman (MN) were joined by Democrat Tom Harkin (IA) against ending debate (SD senior Senator Tim Johnson is now in his seventh month recovering from an illness that has kept him from voting since December 2006).
Harkin released a statement indicating he was largely in favor of the legislation, with the caveat that the bill did not offer enough protection to American workers as the influx of additional immigrants would "drive down wages and benefits, and weaken the bargaining power of all workers."