Obama Leads Clinton In New ABC News/W. Post Iowa Poll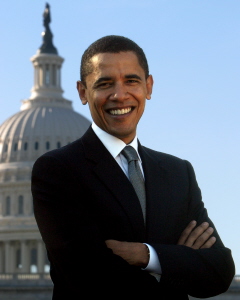 A new ABC News / Washington Post Iowa poll finds Barack Obama leading Hillary Clinton—and the Democratic field—for the first time since July 2007. The poll, conducted November 14-18 of 500 likely Democratic caucus voters, gives Obama a 30 percent to 26 percent advantage over Clinton, with John Edwards coming in third at 22 percent.
Obama had previously lead Clinton only three times in the nearly three-dozen public polls of Iowans released during the past year. The new ABC News poll is just the second survey that puts Obama in the lead outright—the other being the July 2007 ABC News poll, in which Obama lead Clinton and Edwards by 27 to 26 percent (a statistical tie). Obama also lead Clinton in a January 2007 Zogby poll and a December 2006 KCCI-TV / Research 2000 poll.
It should be noted The ABC News survey data includes 'leaners' in its findings—those whose support for a candidate is much more tenuous. Using this methodology, ABC News reported only 3 percent of Democratic caucus voters were 'undecided,' whereas the usual poll of likely voters finds more than 10 percent to be unsure. In other words, there is likely to be greater fluidity in these polling results than a normal scientific poll.
Bill Richardson garnered the support of 11 percent of those surveyed, followed by 4 percent for Joe Biden and 1 percent for Chris Dodd.