Terrorism, Immigration Key Issues to Iowa Republican Caucus Vote Choice
A new ABC News / Washington Post poll finds terrorism and illegal immigration topping the list of most important issues determining vote choice among likely Iowa Republican caucus voters.
Fourteen percent cited terrorism and national security issues as the most important factor, while thirteen percent cited illegal immigration in the survey conducted November 14-18.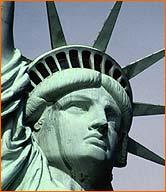 A November 12th Rasmussen poll of likely caucus voters in Iowa found Republicans nearly of one mind when it comes to illegal immigration – a subject which has been one of the most frequently visited in GOP (and Democratic) debates. In Iowa, 91 percent of Republicans caucus voters believe undocumented workers should not be allowed to receive driver's licenses, according to the Rasmussen poll. Eight-six percent believe police officers should be able to check a person's immigration status if pulled over for a traffic violation, and, if determined to be illegal, 76 percent believe they should then be deported.
Other top issues driving Iowa Republican vote choice include abortion (10 percent), the war in Iraq (10 percent), the economy and jobs (9 percent), health care (8 percent), morals and family values (7 percent), and taxes (6 percent).
The ABC News poll confirmed the results reported by other public polls this month—Mitt Romney (28 percent) holding a narrow lead over the surging Mike Huckabee (24 percent), with the rest of the field trailing in double digits. Fred Thompson (15 percent), Rudy Giuliani (13 percent) John McCain (6 percent), Ron Paul (6 percent), Tom Tancredo (2 percent), and Duncan Hunter (1 percent) complete the GOP field.