Obama Is Iowa's Candidate; Huckabee the Bridesmaid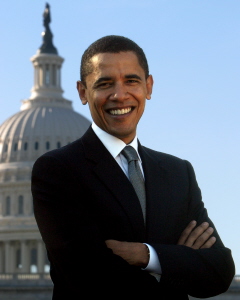 In the first poll of Iowans since its caucuses last Thursday, Democrat Barack Obama would trounce Republican Mike Huckabee if the presidential election were held today. The SurveyUSA poll of 543 registered voters, conducted January 4-6, found Obama would defeat Huckabee by 23 points (58 to 35 percent) in a presidential matchup, with 8 percent undecided.
Obama and Huckabee took the state (and nation) by storm by registering decisive victories in Iowa last week, but the overwhelming Democratic turnout for the caucuses continues to translate into statewide support for Obama in the caucus aftermath.
Iowans also give Obama significant double-digit victories over all the other Republican frontrunners: by 40 points over Rudy Giuliani (66 to 26 percent), by 26 points over Mitt Romney (59 to 33 percent), and by 17 points over John McCain (55 to 38 percent).
The fact that McCain – who placed a distant fourth in the GOP caucuses with 13 percent – remains a stronger candidate in Iowa over Huckabee and Romney, indicates he is still able to pick up a greater number of independents and moderate Democrats than the other Republican candidates.