Immigration Concerns Linger in Upper Midwest Even As Issue Fades from Presidential Race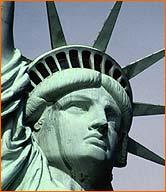 During the heat of the Republican nomination battle, GOP candidates were criticized by many pundits and pro-immigration advocates for inflaming the public fear of illegal immigration as well as for artificially pushing the policy issue on the front burner of their campaigns. To some extent, illegal immigration became a prominent issue for the GOP—even spilling over into the Democratic debates—because of the presence of firebrand Colorado Congressman Tom Tancredo in the GOP race.
Immigration consistently polled as a top-tier issue during that span, frequently polling as the second or third most important issue behind the War in Iraq and the economy.
But with John McCain's nomination all but sealed up since mid-February, the immigration issue appears to have faded from the national scene. The question remains: do the folks still care about immigration, or was it a Republican politician-driven issue?
In the Upper Midwest, illegal immigration continues to resonate as a strong concern, and new polling numbers by SurveyUSA still show the issue polling in third place behind the economy and the war in Iraq in both Wisconsin and Iowa.
In polling conducted April 11-13 of 600 adults, 11 percent of Iowans believe immigration is the most important issue facing the next president, ahead of perennial media favorites like health care (9 percent), terrorism (9 percent), the environment (5 percent), education (4 percent), and Social Security (3 percent). The economy (36 percent) and Iraq (19 percent) ranked as the most important issues.
In Wisconsin, the economy (39 percent) and Iraq (14 percent) also ranked at the top, with immigration (10 percent) tied with health care for third place. Terrorism (8 percent), the environment (5 percent), education (5 percent), and Social Security (4 percent) trailed behind.
Whether or not immigration policy will have a place at the table in the general election debates is unclear—McCain has stated he has "heard the people" and is now in favor of sealing the border first (and, essentially, abandoning his amnesty plan that angered the Republican base and independents in 2006). That position is much more hardline than anything that has been proposed by Hillary Clinton or Barack Obama, so a debate on the topic would prove interesting, presuming McCain does not backtrack from the position he carved out during the nomination phase, now that his ticket is stamped for the GOP convention.