Obama Sustains Advantage Over McCain in Iowa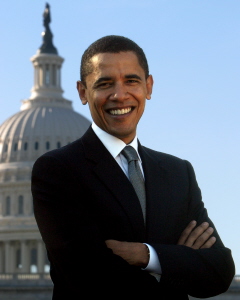 The latest SurveyUSA poll of 600 registered voters in Iowa still finds Barack Obama on his way to taking back the Hawkeye State for the Democratic Party in 2008.
Obama leads John McCain 47 to 38 percent in the poll conducted May 21-22. Obama has led McCain in all 15 matchup polls conducted across three pollsters dating back to December 2006.
What is of particular note in this poll is the large percent of registered voters who have not yet made up their mind—16 percent. That is the largest number since July 2007, when 20 percent of likely voters in a KCCI-TV / Research 2000 poll did not know for whom they would vote. Just last month, only 9 percent of registered voters were uncertain in SurveyUSA's April poll (with only 5 percent undecided in March 2008).
That is the good news for Obama—his advantage over McCain has withstood the negative media coverage sustained during the last few months of the Democratic primary (e.g. the Pastor Jeremiah Wright controversy).
The bad news for Obama is that it appears to be his weak supporters who are falling into the 'undecided camp' according to monthly SurveyUSA polls. In January 2008, Obama received 55 percent of the support among Iowans when matched up against McCain. In February, that number fell to 51 percent, dropping to 50 percent in March, 49 percent in April, and now 47 percent in the new May poll. McCain's support has fluctuated up and down between 38 and 44 percent in seven SurveyUSA polls since November 2007.