Obama Leads McCain in Iowa in 18th Consecutive Poll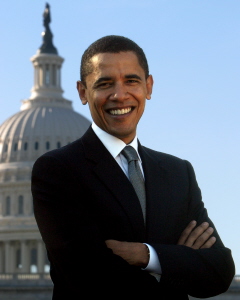 Barack Obama is leading John McCain in the important battleground state of Iowa for the 18th consecutive matchup poll, dating back to December 2006. The new poll, conducted June 10th of 500 likely voters by Rasmussen, gives Obama a 45 to 38 percent advantage, with 7 percent supporting some other candidate and 9 percent undecided.
Obama has led McCain in 18 of 18 polls conducted across four different survey organizations for the past year and a half. McCain has polled within five points just five times, and has trailed by double digits five times as well.
The Rasmussen poll does show some concerns for Obama: while the candidates' overall favorability ratings are similar (59 percent for McCain, 58 percent for Obama), a larger percentage of Iowans have a very unfavorable view of the Senator from Illinois (25 percent) than the Senator from Arizona (16 percent).
Of greater concern to Obama, 41 percent of Iowans believe he is too inexperienced to become president. A large portion of that voting block are Republicans voting for McCain, to be sure, but other skeptics are doubtless independents and some Democrats among the 1 in 6 surveyed (16 percent) who did not express a preference for either candidate.
The Hawkeye State had voted Democratic in presidential elections for four straight cycles until 2004, when George W. Bush carried the state by approximately 10,000 votes. Before 1988, Republicans had carried the state in 8 of the previous 9 presidential elections.