Obama in Iowa and Minnesota: Standing Where Kerry Stood in 2004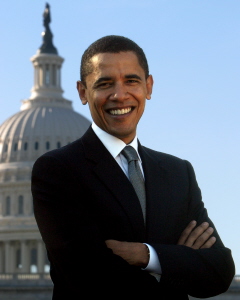 Barack Obama has enjoyed not only a lead over John McCain in all but one of more than 25 national polls conducted since early May 2008, but also a consistent advantage in early polling in two key Upper Midwestern battleground states: Iowa and Minnesota.
However, Obama's lead in these states—which total 17 Electoral College votes—is quite similar to where 2004 Democratic nominee John Kerry stood four years ago vis-à-vis George W. Bush.
In Minnesota, the latest poll of likely voters by SurveyUSA (June 13-16) gives Obama a statistically insignificant 1-point lead over McCain, 47 to 46 percent. Back in late June 2004, a Humphrey Institute survey of likely voters similarly found Kerry with a 1-point lead, 45 to 44 percent over Bush. Kerry went on to win the Gopher State by less than 4 points.
In Iowa, the latest SurveyUSA poll (June 13-16) finds Obama up 4 points over McCain, 49 to 45 percent. Back in June 2004, a Humphrey Survey measured Kerry's lead over Bush at 6 points, 50 to 44 percent.
Kerry had consistently outperformed Bush in Iowa in the polls from February through August 2004—leading in all 10 surveys conducted during that span by Rasmussen, CNN, the Humphrey Institute, SurveyUSA, and KCCI-TV / Research 2000. Kerry then lost his lead after the Republican National Convetion and went on to lose to Bush by less than 1 percentage point.