Obama Maintains Double-Digit Lead in Wisconsin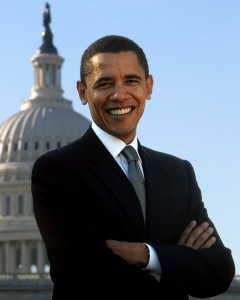 A new Rasmussen survey of 500 likely voters in Wisconsin finds Barack Obama maintaining a substantial lead over John McCain. The Rasmussen poll measures Obama's advantage over McCain at 11 points – 50 to 39 percent.
These results are in line with the three previous Wisconsin surveys conducted during the past month that measured Obama's lead at 13 points (Quinnipiac, June 17-24), 9 points (SurveyUSA, June 13-16), and 13 points (Badger Poll, June 8-10). Obama has now led McCain in 6 straight polls dating back to mid-May and 12 of 15 polls since January 2008.
Despite the double-digit deficit and ominous political environment for the Senator from Arizona, there was some good news for McCain coming out of the Rasmussen survey: McCain boasts a favorability rating of 57 percent – approximately 5 points higher than George W. Bush in his re-election campaign in late June 2004 (Badger Poll). The problem for McCain is that Obama is seen in even a more favorable light – 61 percent – and noticeably more than 2004 Badger State victor John Kerry from four years ago (48 percent, Los Angeles Times poll).
What this means is that McCain is liked well enough by Wisconsin voters to put him in a competitive position, especially in the face of a misstep by Obama. McCain is campaigning in Wisconsin today – his third general election visit to the Badger State.