Obama Lead Narrows in Iowa While Harkin's Lead Expands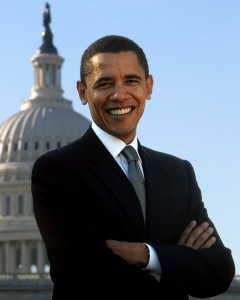 In another bit of sobering news for the Barack Obama campaign, a new Rasmussen poll of 500 likely voters in Iowa finds his double-digit lead over John McCain from a month ago now standing at 5 points.
In July, Obama's lead was measured at 48 to 38 percent over McCain, but an August 7th survey now measures it at 46 to 41 percent.
Now, this 5-point drop would not normally be noteworthy, considering the margin of error of 4.5 points in each Rasmussen survey. However, what is interesting is that the McCain bump occurs in a poll that also measures Democratic Senator Tom Harkin's lead over Republican Christopher Reed on the rise – from 16 points in Rasmussen's July survey (52 to 36 percent) to 24 points today (58 to 34 percent).
Iowa is a state whose current partisan breakdown is approximately 40 percent Democratic, 30 percent Republican, 25 percent independent, and 5 percent other/uncertain. Therefore, for Harkin to be flirting with 60 percent in the polls after hovering at just over 50 percent in July, means some independents and perhaps some Republicans have recently decided to vote Democratic in the U.S. Senate race, but (en masse) are also moving in equal numbers to McCain in the Presidential race.
Obama has still led McCain in every of the nearly two-dozen matchup polls that have been conducted in Iowa since December 2006.