HHH/MPR Survey: Obama Up By 10 in Minnesota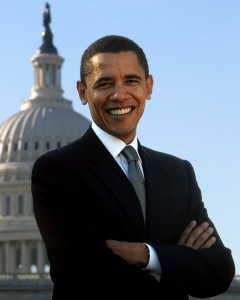 A new poll by the University of Minnesota's Humphrey Institute and Minnesota Public Radio was released today indicating Barack Obama still has the advantage over John McCain in the Gopher State.
The poll, conducted over an 11-day period ending August 17th of 763 likely voters, finds Obama leading McCain 48 to 38 percent, with Ralph Nader and Libertarian Bob Barr earning 3 percent and 1 percent respectively.
The HHH / MPR poll is the first released in a month to find Obama's lead in double-digits in the Gopher State. McCain has not led Obama in any poll of Minnesotans since a mid-March poll conducted by SurveyUSA.
The poll internals suggest Obama is benefiting from a 14-point net gender gap, with female voters supporting the Illinois Senator by a 52 to 36 percent margin.
To read the full 10-page report on the presidential race in Minnesota, please visit the Humphrey Institute's Center for the Study of Politics and Governance website.