Eight Debate Questions Sarah Palin Does Not Want Asked of Her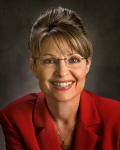 Democrats and Barack Obama supporters made the grave mistake of attacking the experience (and competence) of GOP Vice-Presidential nominee Sarah Palin too soon out of the gate last week. Beginning just a few days after McCain's announcement that Palin would be his running mate, the left (and some in the center) criticized the pick so harshly that expectations for Palin were quite low when she gave her speech before the Republican National Convention Wednesday night.
As such, her performance was largely seen as a rousing success – but not because it addressed any of the policy (or experience) concerns raised by Obama supporters. Because Obama surrogates and supporters had criticized and, in truth, mocked Palin so greatly for half a week (e.g. her beauty pageant past, her motherhood decisions), they essentially put into question whether she could walk and chew gum at the same time. Palin, a smart politician, could not help but far exceed these low-ball expectations with her well-delivered speech – a speech that also gave a surprising amount of red meat to the crowd.
But while Palin's speech wisely introduced herself to America by focusing on her personal life, it did little to answer questions about many of the economic and policy concerns that America will continue to face in the next four years.
The extent to which Palin is introduced to the nation through more challenging press appearances on programs like Meet the Press is unclear. What is known is that Palin will participate in the 2008 vice-presidential debate on October 2nd at Washington University in St. Louis.
Smart Politics has assembled a list of the eight questions Palin probably would rather not want asked of her at that forum:
1. Do you believe sex before marriage is immoral? (For Palin to answer that question directly she would either have to implicitly call her daughter immoral or show vulnerability on how consistent she is in her religious/family beliefs).
2. Do you believe government should force a woman who has been impregnated through rape to carry the baby to term? (Palin's anti-abortion stance with few exceptions is out of the mainstream and could force non-political women who are intrigued by her candidacy to face her policy positions head on).
3. Who is the president of…? (George W. Bush struggled with this question in his 2000 presidential campaign, though it did not occur during the debates).
4. Do you think our troops in Iraq and Afghanistan would be safer if more Americans prayed to God for the success of their mission? (Many Americans, though certainly far from all, had problems when George W. Bush 'talked to God' in his foreign policy decision-making).
5. Why have you never taken a public position on the issue of immigration? (This question would highlight the fact that she is the governor of a state that might be out of the mainstream in terms of the problems it faces; i.e. Alaska does not face any significant immigration problems).
6. Do you think Alaskan gun laws should be adopted in New York City? (Again, highlighting Alaskan exceptionalism).
7. (Any question relating to the pending investigation of her in Alaska).
8. Who do you support in the 2008 Alaskan U.S. Senate race? (She does not want to be tied to Ted Stevens, the scandal-plagued Republican, Mark Begich, who is a Democrat, or Bob Bird of the very right-wing Alaskan Independence Party (of which her husband Todd was once a member)).