Upper Midwestern Presidential Poll Roundup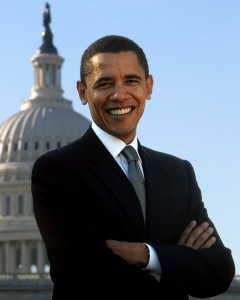 A deluge of public opinion polls has surfaced during the past week gauging voter preferences in the presidential race, particularly in the Upper Midwest – home to three of the nation's classic battleground states.
In Minnesota, the three latest polls tell a similar story: John McCain has narrowed the double-digit deficit he faced from April through July down to a statistical tie. McCain had trailed Barack Obama by 10 points or more in 7 of 9 polls conducted between April 22 and July 22. But in three polls released in the past week to 10 days, McCain is tied or within two points:
· Big 10 Battleground: Obama 45%, McCain 43% (September 14-17, 610 RV)
· Minnesota Poll (Star Tribune): Obama 45%, McCain 45% (September 10-12, 1,106 LV)
· SurveyUSA: Obama 49%, McCain 47% (September 10-11, 734 LV)
The battle for the state of Wisconsin tells a similar story: Obama led McCain by double-digits in four consecutive polls from June to July, but McCain pulled to within just a few points in three polls released last week:
· Big 10 Battleground: Obama 42%, McCain 41% (September 14-17, 616 RV)
· Rasmussen: Obama 47%, McCain 46% (September 15, 700 LV)
· CNN / Time: Obama 49%, McCain 45%, Nader 3%, Barr 1% (September 13-14, 2008, 950 RV)
McCain has not led in a poll of Badger State voters since a May 5th Rasmussen survey. Obama has led in 17 of 21 polls dating back to November 2007.
Only in Iowa has Obama maintained the large leads he enjoyed earlier in the year in neighboring Wisconsin and Minnesota. McCain trails by 11 points or more in three of the four polls released during the past 10 days – all surveys of likely voters. In the one poll of registered voters, the race is a dead heat:
· SurveyUSA: Obama 54%, McCain 43% (September 17-18, 702 LV)
· Quad City Times / Research 2000: Obama 53%, McCain 39% (September 15-17, 600 LV)
· Big 10 Battleground: Obama 43%, McCain 42% (September 14-17, 643 RV)
· Iowa Poll (Des Moines Register): Obama 52%, McCain 40%, Barr 2%, Nader 1% (September 8-10, 616 LV)
Obama has led McCain in the Hawkeye State in all 26 public polls conducted since December 2006.