Green Party Sets Personal Best in Minnesota's HD 61B Contest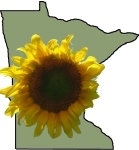 In Minnesota's House District 61B election on Tuesday, Green Party candidate Farheen Hakeem received 30.3 percent of the vote – the highest mark ever reached by the Green Party in a House contest.
The Green Party has run 29 candidates for the House of Representatives in special and general election contests since 1998. The previous high mark was in 2004 when Tom Taylor earned 20.9 percent in District 59A. Only five other Green Party candidates have reached double digits:
· 2002: Tom Menke in District 35A (20.0 percent)
· 2000: Holle M. Brian in District 62B (16.5 percent)
· 2006: Jesse Mortensen in District 64A (15.5 percent)
· 2004: Becki Smith in District 59B (12.7 percent)
· 2002: Eric Oines in District 58A (10.9 percent)
Hakeem and Taylor are the only Green Party candidates to have come in 2nd place in a House district contest. Hakeem set a record for defeating her Republican opponent, Kirsten Lindberg, by 21.0 points. In 2004 Taylor defeated his Republican opponent, Valdis Rozentals, by just 3.4 points.
Only one other Green Party candidate for state legislative or executive office had eclipsed the 30 percent mark in the Gopher State: Joel Sipress received 37.0 percent of the vote in the special election on January 22, 2002 in Senate District 07. However, there was no Republican on the ballot in that contest – only DFL and Independence Party candidates.
Despite this record-setting performance by Hakeem, the Green Party has had difficulty in recruiting candidates for House races in recent years, after a strong run in 2002-2004:
Number of Green Party Candidates in Minnesota House Races
1998: 1
2000: 1
2002: 17
2003 (special): 1
2004: 7
2006: 1
2008: 1