MN Senate Election Analysis, Part 1: Franken Underperforms in Northern Minnesota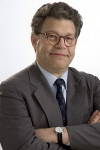 On the surface, there are several similarities between the 2008 U.S. Senate race and the 2006 gubernatorial race in Minnesota.
· Both races featured 1-term Republican incumbents facing reelection in Democratic wave election years and, pending a change of fate in the U.S. Senate recount, Republicans emerged victorious in each contest.
· Both races also found the Republican incumbents (Tim Pawlenty in 2006 and Norm Coleman in 2008) surging from a deficit in the polls the week prior to the election. Pawlenty trailed DFL gubernatorial nominee Mike Hatch in 9 of the last 10 polls conducted the month before Election Day in 2006. Coleman trailed DFL U.S. Senate nominee Al Franken in 9 of 11 polls heading into the last week of the campaign in October 2008.
· Both races in 2006 and 2008 were also tightly decided with the vote for the Independence Party candidates far exceeding the margin of victory, and viewed by many analysts to have disproportionately (and adversely) impacted DFLers Hatch and Franken.
However, despite the similarities between these two elections, there was significant movement within the Minnesota electorate from 2006 to 2008 that brought the Gopher State to its current situation: a recount of nearly 3 million votes. Each candidate can point to underperforming in different regions of the state.
In the case of Al Franken – the subject of the first part in our two-part analysis – he can look to Northern Minnesota as one of the reasons he is waiting on the recount results, instead of packing his bags for D.C.
Smart Politics analyzed where Al Franken lost ground for the DFL in 2008 through an examination of the marginal differences between the GOP and DFL candidates in the 2006 gubernatorial and 2008 U.S. Senate races.
(In brief, Smart Politics examined the margin of victory or loss between the Republican and DFL candidates from year-to-year. A comparison was not conducted between the raw percentages of Hatch and Franken (or Pawlenty and Coleman), as that analysis would be skewed by Independence Party candidate Dean Barkley's much stronger performance in the 2008 U.S. Senate race than IP nominee Peter Hutchinson in the 2006 gubernatorial race).
Of the 20 counties comprising the Northeast and Northwest sections of the state, Al Franken lost ground vis-à-vis Mike Hatch in 19 of them.
Now, even though Northeastern Minnesota is largely DFL country, Norm Coleman made inroads in all six counties in the region, including the populous Democratic stronghold of St. Louis County.
Franken lost 19 points vis-à-vis Hatch/Pawlenty in Koochiching County, 13 points in Lake County, 12 points in St. Louis County, 10 points in Carlton County, 9 points in Itasca County, and 3 points in Cook County. In 2006, Hatch carried St. Louis County by a whopping 35-point margin: 65 to 29 percent. In 2008, Franken won the county by just 23 points: 55 to 32 percent.
Meanwhile, Northwestern Minnesota leans Republican, though much less than Northeastern Minnesota leans Democratic (Franken carried 4 of the 14 counties in the Northwestern region – Beltrami, Kittson, Mahnomen, and Norman).
Still, Norm Coleman was able to further solidify this thinly populated region of the Gopher State for the Republicans by improving on Tim Pawlenty's margin of victory or loss in 13 of the 14 counties.
In fact, Franken lost ground from Hatch's benchmark by double-digit margins in 8 of these counties: in Red Lake (by 20 points), Lake of the Woods (14 points), Clearwater (14 points), Kittson (14 points), Pennington (13 points), Marshall (13 points), Polk (11 points), and Hubbard (10 points).
Franken also endured an increased deficit for the DFL in Norman County (9 points), Roseau (9 points), Beltrami (5 points), Mahnomen (5 points), and Becker (4 points).
Franken did manage to move the DFL in a positive direction in one county: Clay, the most heavily populated county in the region. Franken's margin of loss was 5 points less in 2008 (3 points) than Hatch's in 2006 (8 points).
While Franken severely underperformed in Northern Minnesota, he also turned in a lackluster performance in the state's Central counties. Central Minnesota is also largely GOP country, although Franken did carry 6 of the region's 28 counties (Aitkin, Big Stone, Chippewa, Lac Qui Parle, Pine, and Swift).
Franken, however, lost ground in 18 of these 28 counties, while gaining ground in just 7 (there was no change between Franken-Coleman and Hatch-Pawlenty in 3 counties: Crow Wing, Meeker, and Stevens).
Compared to the North, however, the region was much more flat – none of the 28 counties experience double-digit shifts from 2006 to 2008 (the largest change took place in Wadena County, with a 7-point swing for Coleman).
Still, even if by small margins, Franken lost key votes in Aitkin (-3 points), Big Stone (-4), Cass (-1), Chippewa (-5), Chisago (-2), Grant (-1), Isanti (-2), Kanabec (-4), Kandiyohi (-1), Lac Qui Parle (-1), Mille Lacs (-2), Morrison (-2), Otter Tail (-3), Pine (-4), Pope (-2), Traverse (-6), Wadena (-7), and Wilkin (-2) Counties.
Franken gained ground in Benton (+5 points), Douglas (+3), Sherburne (+4), Stearns (+6), Swift (+1), Todd (+1), and Wright (+3) Counties.
Smart Politics will turn to Norm Coleman's lost opportunities around the Gopher State in its next installment.