House Speaker Warns New Budget Forecast Will Make Minnesotans' Stomach Sick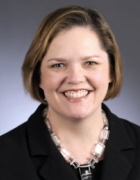 Although the new budget forecast for the state of Minnesota will not be released until Tuesday, state lawmakers are already confirming the doom and gloom that many Gopher State residents fear they will soon be facing.
At the end of January, during the unveiling of his budget proposal, Governor Tim Pawlenty hinted that the numbers of the new forecast would be worse than the forecast developed last November, which showed the state flirting with a $5 billion deficit over the next two years.
On Friday morning, during a press availability with House Majority Leader Tony Sertich, House Speaker Margaret Anderson Kelliher looked into the future, and did not like what she saw:
"I'm not a ride person – I don't like rollercoasters – but I think we're on a ride where we're going to go upside down next week again and people are going to have a sick feeling in their stomach because it's going to get much worse. And so, we need to brace for that."
Majority Leader Sertich agreed:
"Next week the big focus will be looking at this forecast which we know will be worse because we know the economy is worse than it was in November."
Speaker Anderson Kelliher will be holding a forum at the Humphrey Institute on Monday morning:
Leading for Minnesota's Future:
Public Forum with Speaker Margaret Anderson Kelliher
Monday, March 2, 2009
8:00am – 9:15am
(Continental breakfast- 7:30am – 8:00am)
Cowles Auditorium
Hubert H. Humphrey Center
301 19th Ave S., Minneapolis
Smart Politics will be live blogging the event.