Wisconsin Unemployment Rate Rises for Record 7th Straight Month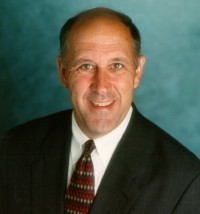 Last week's news from the Wisconsin Department of Workforce Development that the state's unemployment rate had increased from 8.5 percent in March to 8.6 percent in April marked an inauspicious moment for the Badger State's labor market.
Although the rise in seasonally adjusted jobless rate for April was relatively modest, increases have now occurred in a record seven consecutive months, dating back to October 2008. Other states in the region, such as Minnesota, South Dakota, Iowa, and North Dakota have (at least temporarily) reversed their state's respective job loss trends.
During this seven month span, unemployment in Wisconsin has risen from 4.7 percent in September 2008 to 8.6 percent in April – an increase of 3.9 points, or 83.0 percent. That is slightly higher than the 78 percent rise the nation as a whole has experienced during this span (from 5.0 percent in April 2008 to 8.9 percent in April 2009).
According to a Smart Politics analysis of Bureau of Labor Statistics data dating back to 1976, Wisconsin had previously endured a 6-month consecutive jobless rate increase, back when unemployment flirted with 12 percent in late 1982 and early 1983. However, during that stretch, unemployment only increased 1.3 points, from 10.5 percent in August 1982 to 11.8 percent in January 1983. The Badger State also endured a 5-month stretch of unemployment rate increases from January through May of 1980.
In the current economic slump, Wisconsin has seen an increase in unemployment of 91.1 percent from one-year ago – the 4th highest yearly jump on record (behind only August 1979-August 1980, September 1979-September 1980, and March 2008-March 2009).
The Rise in Wisconsin's Unemployment Rate, September 2008 – April 2009
Month

Rate

Net month

% month

Net 12 month

% 12 month

09-08

4.7

0.0

0.0

0.1

2.2

10-08

4.9

0.2

4.3

0.3

6.5

11-08

5.4

0.5

10.2

0.9

20.0

12-08

5.9

0.5

9.3

1.4

31.1

01-09

7.0

1.1

18.6

2.6

59.1

02-09

7.8

0.8

11.4

3.3

73.3

03-09

8.5

0.7

9.0

4.1

93.2

04-09

8.6

0.1

1.2

4.1

91.1
Note: Data from Wisconsin Department of Workforce Development and U.S. Department of Labor, Bureau of Labor Statistics compiled by Smart Politics.
Wisconsin's unemployment rate is now a half a percent higher than that of Minnesota (8.1 percent) – the largest gap to the Badger State's detriment vis-à-vis its neighbor to the west since September 2006.
During this grim period for the Wisconsin labor market, Governor Jim Doyle, who is up for reelection in 2010, has seen his approval rating plummet from 49 percent in September 2008 to just 35 percent in April 2009, according to SurveyUSA polling. Doyle bottomed out at an all-time low of 32 percent in March 2009. Doyle has not reached the 50 percent approval mark in monthly SurveyUSA polling since the month of his reelection victory in November 2006.
Follow Smart Politics on Twitter.