Can the DFL End Its Gubernatorial Drought?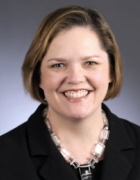 With House Speaker Margaret Anderson Kelliher's announcement that she is now officially in the 2010 gubernatorial race, the DFL adds yet another hopeful face to end a near quarter-century drought since the party last won the prized statewide office in 1986.
However, as elusive as the governor's mansion has been for the DFL during the past 20+ years, all signs point to the problem being choice of candidates rather than the overall health of the party as the reason for this drought.
A Smart Politics analysis of statewide and district general and special election voting after the 1986 election (when Rudy Perpich last won the office for the DFL) demonstrates the dominance the DFL has had over the GOP in almost all other prominent electoral contests in Minnesota, including winning nearly three quarters of all non-gubernatorial statewide races since 1988 (21 of 29 contests).
This includes clean sweeps in six presidential elections and five attorney general contests. The DFL has also won five out of eight U.S. Senate races, three out of five Secretary of State contests, and two out of five elections for state auditor.
On the legislative front, the DFL has also dominated the Republican Party, in both federal and state contests.
· The DFL has won 66 percent of races for the U.S. House since 1988, or 58 victories compared to just 30 for the GOP.
· The DFL has also won 61 percent of state senate contests, winning 261 general and special election races since 1987, compared to 162 for the Republicans, and 3 for third party candidates. (The DFL has actually controlled the upper chamber ever since senators were elected on partisan ballots in 1974).
· The DFL has won 55 percent of state house races, with 896 DFL representatives being elected to St. Paul, compared to 741 Republicans during this 20+ year span.
The DFL's inability to win a gubernatorial contest is quite striking in light of these trends.
However, other than Arne Carlson's 29.2-point blowout reelection victory over John Marty in 1994, the DFL has been within striking distance of winning the state's highest elected office. Rudy Perpich (1990), Skip Humphrey (1998), Roger Moe (2002), and Mike Hatch (2006) lost by an average margin of just 5.2 points – all by single-digits.
With the party coming close in gubernatorial races, and yet winning the vast majority of all other statewide and district races during this 20+ year stretch, the party can only come back to the candidates themselves as to why they keep falling short in gubernatorial elections. (Although many DFLers will point to the presence of third party candidates for their defeats in 2002 and 2006).
Whether one of the following DFL candidates (or likely candidates) reverses the fate of the party in 2010 remains to be seen: Speaker Anderson Kelliher, State Senator Tom Bakk, former House Minority Leader Matt Entenza, Ramsey County Attorney Susan Gaertner, State Senator John Marty, Minneapolis Mayor R.T. Rybak, St. Paul Mayor Chris Coleman, former U.S. Senator Mark Dayton, former State Senator Steve Kelley, State Representative Tom Rukavina, State Representative Paul Thissen.
However, with Democrats in power in Washington, D.C., the DFL is likely not going to enjoy the winds of favorable national political conditions to move their sails across the finish line in 2010.
Moreover, the DFL is likely to face much stiffer competition down the ballot, than they faced in 2008.
For example, even though the GOP won three U.S. House races in 2008, a Smart Politics study of 318 general election U.S. House races conducted over the past 74 years finds that in 2008 Republicans endured the lowest percentage of ballots cast for its U.S. House candidates since the Great Depression (1934). The 2008 GOP performance was also the worst turned in by either of the state's primary political parties since the DFL merger in 1944.

It is therefore unlikely things will get any worse for the Republican Congressional candidates in 2010.
Moreover, history suggests it will be difficult for the DFL to make any gains in state house contests next year.
To increase on their 87-seat majority, would mean the Party would have made gains in four consecutive election cycles – something that has not been accomplished in the House of Representatives by either the DFL or GOP since legislators began being elected on partisan ballots in 1974.
DFL Dominance in Non-Gubernatorial Elections Since 1987
Office

DFL

GOP

Third

Total

President

6

0

0

6

U.S. Senate

5

3

0

8

Attorney General

5

0

0

5

Secretary of State

3

2

0

5

Auditor

2

3

0

5

U.S. House

58

30

0

88

State Senate

261

162

3

426

State House

896

741

0

1,637

Total

1,236

941

3

2,180
Note: Includes general and special elections. Data compiled by Smart Politics.
Follow Smart Politics on Twitter.