Will Minnesota and Wisconsin Elect Governors from the Same Political Party in 2010?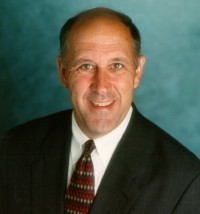 Wisconsin Governor Jim Doyle's official announcement on Monday that he would not be seeking a third term created not only a newfound battle for the Democratic nomination, but also a scenario whereby the Badger and Gopher States will both have open gubernatorial races on the Election Day ballot for the first time since 1982.
Wisconsin and Minnesota have tracked very closely in presidential contests in recent years – each voting Democratic for the last six elections dating back to 1988. But how frequently do the two states elect governors from the same political party into office?
As it turns out, much more often than not.
A Smart Politics analysis of gubernatorial races since the DFL merger in 1944 finds that Minnesota and Wisconsin have sent the same party into office in two-thirds of gubernatorial elections in which the two states have held elections during the same year.
In the 21 cases in which both Minnesota and Wisconsin have held gubernatorial races in the same year since 1944, the two states have voted for the same party 14 times, and voted for different parties on just 7 occasions. (Minnesota has held 21 gubernatorial elections since 1944 while Wisconsin has held 23; Minnesota switched to four-year terms in 1962 while the Badger State continued two-year gubernatorial terms through 1968).
The two states were politically aligned in the gubernatorial elections of 1944, 1946, 1948, 1950, 1952, 1958, 1962, 1966, 1970, 1974, 1978, 1982, 1990, and 1994.
However, three of the seven instances in which the neighboring Gopher and Badger States have elected governors from different political parties have occurred during the last three election cycles: 1998, 2002, and 2006.
There have been only four instances since 1944 in which Minnesota and Wisconsin have both had open gubernatorial races in play – as will be the case in 2010 with neither state having an incumbent on the Election Day ballot. The two states have voted identically in all four cases – electing Republicans in 1944 (Edward Thye and Walter Goodland) and 1978 (Al Quie and Lee Dreyfus) and Democrats in 1970 (Wendell Anderson and Patrick Lucey) and 1982 (Rudy Perpich and Anthony Earl).
All eyes will be on the Midwest in 2010, as political pundits observe in which direction these battleground states tilt in their gubernatorial races, possibly setting the tea leaves in place for the presidential election in 2012.
Both Minnesota and Wisconsin have a rich history of yielding quite competitive gubernatorial contests. The Gopher State has produced competitive races (those decided by less than 10 points) in 11 of 16 races since 1954, with six of them decided by less than five points. Two-thirds of Wisconsin's gubernatorial races (12 of 18) have been decided by less than 10 points during this span.
Recent survey data also shows the two states have almost identical partisan splits in their adult population. According to SurveyUSA's July polling, 34 percent of Minnesotans identify as Democrats, with 34 percent Republican and 26 percent independents. In Wisconsin, the split is 34 percent Democrat, 32 percent Republican, and 25 percent independents.
Political Party Victors in Minnesota and Wisconsin Gubernatorial Elections, 1944-2006
Year

MN

WI

MN MoV

WI MoV

2006

GOP

Democrat

1.0

7.4

2002

GOP

Democrat

7.9

3.7

1998

Reform

GOP

2.7

21.0

1994

GOP

GOP

29.2

36.3

1990

GOP

GOP

3.3

16.4

1986

DFL

GOP

13.0

6.5

1982

DFL

Democrat

18.9

14.9

1978

GOP

GOP

7.0

9.5

1974

DFL

Democrat

33.4

11.1

1970

DFL

Democrat

8.5

9.3

1968

—

GOP

—

6.1

1966

GOP

GOP

5.7

7.4

1964

—

GOP

—

1.2

1962

DFL

Democrat

0.0

1.0

1960

GOP

Democrat

1.5

3.2

1958

DFL

Democrat

14.5

7.3

1956

DFL

GOP

3.2

3.8

1954

DFL

GOP

5.9

31.0

1952

GOP

GOP

11.3

25.2

1950

GOP

GOP

22.4

7.0

1948

GOP

GOP

8.0

10.0

1946

GOP

GOP

19.3

20.7

1944

GOP

GOP

23.8

12.2
Note: Data compiled by Smart Politics.
Follow Smart Politics on Twitter.