Klobuchar's Approval Rebounds While Senators Grassley, Harkin, Kohl, and Feingold's Sink to Historic Lows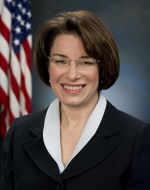 The latest round of SurveyUSA polling finds Minnesota U.S. Senator Amy Klobuchar rebounding back into familiar territory, while many of her Upper Midwestern colleagues see their job performance marks sink to record lows and struggle to reach even a positive net approval rating.
Minnesotans give Senator Klobuchar a 58 percent approval rating with 36 percent disapproving according to the poll, conducted August 26-27 of 600 Minnesotans. In July, Klobuchar had received the second lowest approval mark of her career in Washington, at 54 percent, with her all-time highest disapproval mark of 42 percent.
Klobuchar's August job approval rating of 58 percent is a return to familiar territory for the Senator – from July 2007 through June 2009 Klobuchar had an approval rating between 58 and 63 percent in each of 22 SurveyUSA polls.
Klobuchar's job performance rating is tied for the 3rd highest among the 26 U.S. Senators tracked by SurveyUSA across 13 states, behind only Alabama Republican Jeff Sessions (63 percent), and New York Senator Chuck Schumer (59 percent). (Republican Pat Roberts of Kansas also had a 58 percent approval mark).
Klobuchar's colleagues around the Upper Midwest, however, are not enjoying such good will from their constituents. The new SurveyUSA poll finds all four Senators from the Iowa and Wisconsin delegations sinking to their lowest level of support this decade.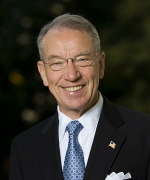 The approval rating of Iowa Republican Senator Chuck Grassley has fallen to a decade low level of just 54 percent – down 17 points from as late as February of this year when 71 percent of Iowans approved of his job performance. Grassley had only dipped below the 60 percent mark three times in the last 60 polls dating back to 1997, according to a Smart Politics analysis of public opinion surveys conducted across several polling organizations.
Grassley, who Smart Politics profiled back in April for the string of controversial comments he has made earlier this year, once again took center stage in Washington, D.C. last month over his role as unofficial broker for the GOP caucus as Democrats attempted to get a health care reform package through the Senate. Grassley, who is up for reelection in 2010, had met on multiple occasions with President Barack Obama to discuss health reform, but in August the 5-term Senator seemed to turn against any possibility of a compromise deal when he echoed the conservative mantra that the House version of the bill might allow the Government to decide when to "pull the plug on Grandma."
But even Grassley's counterpart, Democratic Senator Tom Harkin, who has not been a critic of reforming the health care system, has also seen his approval rating drop to record lows. Harkin's August rating dipped to 49 percent – the lowest in SurveyUSA's tracking since 2005 and the first time he has fallen below the 50 percent mark in a Smart Politics analysis of five-dozen polls conducted by four polling organizations since 1997.
Meanwhile, Wisconsin's senior Senator, Democrat Herb Kohl, fell even lower than Harkin, dropping to a 47 percent approval rating – the lowest rating for Kohl ever measured by SurveyUSA in more than four-dozen polls conducted since 2005.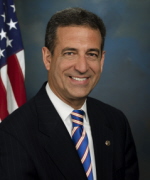 Wisconsin's junior Senator, Democrat Russ Feingold, who is also up for reelection in 2010, saw his approval rating fall to 46 percent in August – also the lowest on record from more than 50 polls conducted during the last 4+ years.
Since January 2009, Wisconsin's unemployment rate has risen a steep 29 percent, from 7.0 to 9.0 percent. During that span, Kohl's approval rating has fallen 27 percent, from 64 to 47 percent, while Feingold's has decreased 25 percent, from 61 to 46 percent.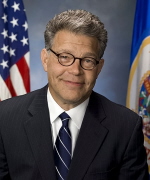 And what about Klobuchar's fellow DFLer, Al Franken?
After wrapping up his second month in office, Franken has the lowest approval rating among the six senators from Minnesotan, Iowa, and Wisconsin, at just 45 percent. By contrast, Senator Klobuchar received a 58 percent approval rating from Gopher State residents in her second month in office (February 2007, SurveyUSA).
Follow Smart Politics on Twitter.