Will Brett Favre Yet Be the Vikings Stadium Savior? (A Case for Favre as MVP)
With new stadium funding seemingly DOA at State Capital, Vikings' best shot might simply be moving public opinion through team success and individual accolades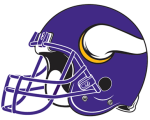 Shortly before the Christmas holiday, Governor Tim Pawlenty reiterated his skepticism over the chances that a Vikings stadium deal is likely to see its way through the legislative process in the near future – given the Gopher State's budget woes and Pawlenty's own declaration that he would not allow any increase in state taxes to help pay for the estimated $870 million new stadium.
If the Vikings and owner Zygi Wilf are hoping their veiled (or not-so-veiled) threats that a partially public financed stadium is needed for the team to remain in Minnesota, there will need to be, in these economic times, even greater personal investment in the team by Minnesotans around the state to have an impact on public policy in St. Paul.
Such personal investment would undoubtedly grow among Minnesotans with each playoff victory the team is able to notch this month, as the state hopes for its first Super Bowl appearance in 33 years – luring the casual and less than casual fans into the fold.
The hope, for the Vikings, is that this personal investment in the team among Gopher State residents will 'trickle up' to the lawmakers who represent the public in St. Paul – with the end game being a new (partially) publicly funded deal worked out in the near future.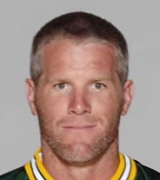 A second way to augment the personal investment the general public has in the Vikings franchise is, of course, through the way the public identifies with individual players, such as future hall-of-fame quarterback Brett Favre.
Despite his near two-decade long association with a hated neighboring franchise, Favre has quickly become embraced by the vast majority of Vikings fans, leading the entire league in jersey sales out of the gate upon the announcement of his signing in August 2009.
In fact, as of Monday night, three of Favre's jerseys were listed among the top six selling jerseys at the NFL's official on-line shop, including the #1 position.
If Favre were to win an unprecedented 4th Most Valuable Player (MVP) award for his 2009 play in his first year as a Viking, his stock, and more than likely the team's stock, would rise even more in Minnesota.
By almost any statistical measure, Favre turned in his best year in this his 20th season in the NFL – a remarkable achievement for a man who will be the first 40 year-old quarterback to start a playoff game in less than two weeks.
However, Favre is not considered a favorite to win the league MVP this year, as two other star quarterbacks, Peyton Manning (14-2) and, in particular, Drew Brees (13-2; Brees did not start the Saints' season finale), led their teams to better records than did Favre with the Vikings (12-4). (As did San Diego's Philip Rivers, at 13-3).
Still, a strong case can be made that Favre's numbers should earn him serious MVP consideration this year.
First, a bit of history.
Favre helped to lead the Vikings to 12 wins this season – tied for the second most wins in franchise history behind the 1998 squad (at 15-1). (The Vikings also notched 12 wins in the 14-game seasons of 1969, 1970, 1973, and 1975).
As for Favre's individual statistics, he set many personal records in the 2009 season:
· A quarterback rating of 107.2 (previous best: 99.5 in 1995)
· A touchdown-to-interception ratio of 4.71 to 1 (previous best: 3.00 to 1 in 1996)
· A career low in interceptions with 7 (previous low: 13 in 1992, 1995, and 1996)
· A completion percentage of 68.4 (previous best: 66.5 in 2007)
· A 7.91 yards per passing attempt average (previous best: 7.77 in 2007)
· A career low in fumbles with 2 (previous low: 4 in 2004)
When comparing Favre against his own MVP seasons of 1995, 1996, and 1997, he performed notably better in 2009 in the categories of quarterback rating, completion percentage, yards per attempt, interceptions, and fumbles.
However, Favre is not competing against himself for the 2009 MVP award, but most notably Brees and Manning, with some consideration to Rivers, Green Bay's Aaron Rodgers, and Tennessee running back Chris Johnson. (Six of the last Associated Press MVP awards have been given to quarterbacks).
Manning, however, is unlikely to win the MVP award – unless the award is simply given to the quarterback of the team with the most victories. Manning does not lead the league in any other major statistical category for quarterbacks. Manning and the Colts have also been consistently great for a number of years, so his 2009 performance is less head-turning than that of Brees or the rejuvenated Favre.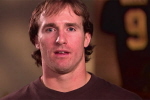 Brees, however, led the league in three key categories, albeit by narrow margins: quarterback rating (by 2.4 points over Favre), touchdown passes (by one over Favre and Manning), and completion percentage (by 1.8 points over Manning, and 2.2 points over Favre).
Favre led the league for the lowest number of interceptions among regular starting quarterbacks (7, tied with Rodgers and Tennessee's Vince Young, who started only 10 games), the best touchdown to interception ratio (4.71 to 1), the lowest number of total turnovers with 9 (interceptions plus fumbles lost), and the best touchdowns-to-total turnovers ratio at 3.67.
While Manning did not fumble the ball in 2009, he had more than twice as many interceptions (16) as Favre (7). And while Brees had only 11 interceptions, he was rather fumble-happy – losing six this year.
Quarterback Statistical Comparison for Brett Favre, Peyton Manning, and Drew Brees, 2009
| | | | |
| --- | --- | --- | --- |
| Statistic | Favre | Brees | Manning |
| Record | 12-4 | 13-2 | 14-2 |
| Quarterback rating | 107.2 | 109.6 | 99.9 |
| Touchdown passes | 33 | 34 | 33 |
| Interceptions | 7 | 11 | 16 |
| TD-INT ratio | 4.71 | 3.09 | 2.06 |
| Total turnovers (Interceptions + fumbles lost) | 9 | 17 | 16 |
| TD-turnover ratio | 3.67 | 2.00 | 2.06 |
| Completion percentage | 68.4 | 70.6 | 68.8 |
| Passing yards | 4,202 | 4,388 | 4,500 |
| Yards per attempt | 7.91 | 8.54 | 7.88 |
| Completions | 363 | 363 | 393 |
| Attempts | 531 | 514 | 571 |
| Sacked | 34 | 20 | 10 |
Note: Data in bold indicates best in league. NFL data compiled by Smart Politics.
Both Favre and Manning led their teams to two more victories than the team recorded in 2008 while Brees (and Rivers) increased their team's victory tally by five over 2008.
The difference, of course, is that Favre is the only player of these top-tier quarterbacks who joined a new team in 2009. In other words, Brees and Rivers should not be rewarded in 2009 for arguably underperforming in 2008.
Potentially working against Favre is the fact that the Vikings had a much stronger team defense than did New Orleans or Indianapolis this year, measured by yards allowed per game. The Vikings were 6th best in the league at 305.5 yards, while Indianapolis was 18th at 339.2 and New Orleans was 25th at 357.8.
Then again, New Orleans' more porous defense (the team allowed 29 more points than the Vikings this year, and 34 more than the Colts) allowed Brees and the Saints to get in more shoot-out contests and therefore the opportunity to rack up more individual numbers.
Moreover, although Minnesota is known for having a better individual rusher (Adrian Peterson) than New Orleans, the Saints were 6th in the league in total rushing at 2,106 yards for the season compared to the Vikings at 13th (1,918 yards). The Colts were last in the league at just 1,294 yards.
Working for Favre is the fact that his offensive line often left him under siege to fight for his life – Favre was sacked 34 times in 2009, compared to 20 times for Brees, and just 10 times for Manning. The fact that Favre ended the season with just nine total turnovers is even more remarkable when viewed in this light.
However, on-field performance and statistics only go so far in determining who wins individual accolades; as such the politics of off-the-field behavior may come into play in determining who wins the 2009 MVP vote.
On the plus side, Favre is a sentimental favorite in some quarters for achieving such great success this year at the seasoned age of 40.
Moreover, the fabled 'gunslinger' performed against type in his debut season with the Vikings this year – notching many personal records without the typical ugly turnovers that often tarnished even his great MVP seasons in the mid-1990s.
Working against Favre are his well-known off-season histrionics of repeated off- and on-again retirements, his general 'diva' reputation, and his rumored desire to get 'revenge' against the Packer franchise by joining the hated Vikes.
But even though Favre's season stats are quite gaudy, what may be his undoing, as his advocates make his case for MVP, is the fact that his team failed miserably when America was watching in greatest numbers: on three nationally televised road games late in the season (at Arizona, at Carolina, and at Chicago).
In the end, if Favre's on the field performance is going to have a significant impact in moving public opinion enough to potentially force the hand of state legislators on the stadium issue, it is likely going to be in the form of bringing home a Super Bowl trophy, not an MVP award.
Follow Smart Politics on Twitter.