Minnesota's GOP U.S. Representatives Launching Aggressive Media Campaign in 2010; DFLers Shying Away
Bachmann, Kline, and Paulsen issuing nearly twice as many press releases in 2010 as Gopher State's DFL Representatives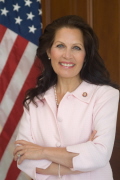 While critics continue to charge Republicans on Capitol Hill as simply the 'Party of No,' the Minnesota Republican U.S. House delegation is leading the charge with a much more aggressive media strategy, laden with both negative and positive messages, than their DFL counterparts.
Putting GOP star Michele Bachmann's television appearances aside, Minnesota's three Republican U.S. House members of Bachmann, John Kline, and Erik Paulsen have started this election year by issuing more press releases on their official U.S. House websites through February 17th (43) than the five DFL U.S. Representatives from the Gopher State (39).
A Smart Politics analysis finds that through the first one and a half months of 2010, Minnesota's GOP U.S. House members are averaging 9.6 press releases per month per Representative compared to just 5.2 per DFLer.
John Kline leads the way with 15 press releases issued this year, with Erik Paulsen (14) and Michele Bachmann (14) close behind.
DFL Transportation Committee Chair Jim Oberstar has issued the most statements for the DFL with 14 – three concerning the earthquake and relief efforts in Haiti (where the Congressman was employed for more than three years in the late 1950s and early 1960s).
Keith Ellison (8), Betty McCollum (7), Tim Walz (5), and Collin Peterson (5) have issued only 25 statements collectively.
Bachmann and Kline also led the Minnesota delegation by issuing the most press releases in 2009 with 143 and 110 respectively. Collin Peterson issued the least with just 19.
And have Minnesota's Republican Representatives, through their press releases, earned the label as members in good standing of the 'Party of No?'
Not entirely.
Of Bachmann's 14 press releases, 10 were critical of the policies of Democrats on the Hill and/or Barack Obama, while three advanced positive messages and one neutral.
The most high-profile press release unveiled by Representative Bachmann this year was her "Declaration of Health Care Independence" on January 27th. Bachmann also issued statements critical of the federal stimulus (February 17th), runaway spending in Washington (February 1st), and the President's approach to terrorism (January 7th).
The Congresswoman did issue three statements striking a positive tone – two on the "Valentines for Veterans" program and one supporting Department of Homeland Security Secretary Janet Napolitano's announcement of a humanitarian parole policy for Haitian orphans.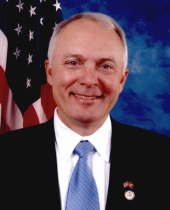 John Kline's statements, meanwhile, were more balanced, with the 4-term Congressman issuing six statements that were very critical of the Democratic policies in Washington and six messages that were positive in tone or offering solutions through new legislation.
On the critical side, for example, Kline issued a statement earlier this month opposing a House measure to raise the debt limit to $14.3 trillion (February 4th), opposing the President's "reckless" budget (February 1st), and criticizing several of Obama's policies on the anniversary of his first year in office (January 20th).
On the positive side, Kline released two statements advocating bonus pay to the Minnesota Red Bulls (February 3rd, 16th), plus statements encouraging his constituents to participate in the 2010 census (January 14th), and nominating residents from his 2nd CD to U.S. service academies (February 2nd).
Kline's statement on the President's State of the Union Address included both critical and supportive messages, and another two messages released by the Congressman were neutral – relaying administrative information to his constituents.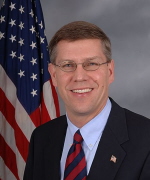 Erik Paulsen, who represents the most politically moderate district of the three GOPers, struck the most positive tone on balance, issuing six positive statements, just two that were explicitly critical, and two that struck a mixed tone, with the rest providing factual information to constituents.
Paulsen issued press releases with positive messages, for example, advocating for the Minnesota Red Bulls (February 16th), for bi-partisan support advocating nuclear energy as a solution towards energy independence (February 2nd), for funding of an I-94 interchange in his district, and for support for the U.S.-led recovery effort in Haiti (January 14th).
Paulsen issued statements critical of TARP funding (February 2nd) and his disapproval of the process and substance of Democratic-led health care legislation (January 14th).
In sum, as the march towards Election Day moves on, Minnesota Republicans have aggressively taken their case to the media – with both critical and positive messages – while the Gopher State's DFLers have remained, comparatively, silent.
Follow Smart Politics on Twitter.