Tim Pawlenty Job Approval Rating Hits All-Time Low
Analysis of over 70 polls since 2003 finds Pawlenty's current job approval rating lowest in 7+ years in office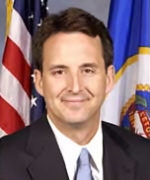 Despite presiding over one of the lowest statewide increases in unemployment in the nation over the past 12 months and hailing from a party that is poised to mount big gains in November, Minnesota Republican Governor Tim Pawlenty has just seen his job approval rating fall to its lowest all-time mark.
The latest numbers, courtesy of a new SurveyUSA poll of 500 Minnesotans, find Pawlenty's job approval rating at just 42 percent, with 52 percent disapproving.
This marks the lowest approval rating ever for Pawlenty, according to a Smart Politics analysis of more than 70 similarly-worded non-partisan public opinion polls dating back to the onset of his first term in office in 2003, including more than 50 polls conducted by SurveyUSA since Spring 2005.
One has to go back four and one-half years to find the previous low-water mark for Pawlenty – a 43 percent approval rating for the Governor in a July 2005 SurveyUSA poll of 600 Minnesotans.
In general, however, Pawlenty has sustained average to good approval ratings throughout his nearly two terms in office – an impressive feat for a Republican governor of a blue state that currently has two Democratic senators, has one of the largest Democratic-controlled state legislatures in the nation, and holds the longest streak in the country of a state voting for Democratic presidential nominees.
However, once the rumors of Pawlenty's national political ambitions really began to take hold in 2009, Pawlenty's approval numbers began to drop and never quite recovered. (Governor Pawlenty announced he would not seek a third term in early June 2009):
· In 2005, Pawlenty's average approval rating across 11 polls was 51.5 percent with a net approval rating of +9.8 points.
· In 2006, while running for reelection, the Governor's average approval rating was 52.5 percent across 22 polls with a net approval rating of +8.5 points.
· In 2007, Pawlenty had an average job approval mark of 55.7 percent across a dozen polls with a net approval rating of +15.7 points.
· In 2008, the Governor averaged an approval rating of 53.9 percent across 12 surveys with a net approval rating of +11.7 points.
· During the first five months of 2009, Pawlenty's average approval mark dropped to 49.4 percent across five polls, but still held a positive net approval rating of +3.9 points.
However, since his announcement that he would not seek a third term in June 2009, the Governor's average approval rating has fallen to 47.0 percent across five polls, with a net approval rating of -2.6 points.
Tim Pawlenty Gubernatorial Job Approval Rating, 2003-2010
| | | | | |
| --- | --- | --- | --- | --- |
| Year | Approve | Disapprove | Difference | Polls |
| 2003-2004 | 54.3 | 29.5 | +24.8 | 4 |
| 2005 | 51.5 | 41.7 | +9.8 | 11 |
| 2006 | 52.5 | 44.0 | +8.5 | 22 |
| 2007 | 55.7 | 40.0 | +15.7 | 12 |
| 2008 | 53.9 | 42.2 | +11.7 | 12 |
| 2009 (Jan-May)* | 49.4 | 45.8 | +3.9 | 5 |
| June 2009-2010 | 47.0 | 49.6 | -2.6 | 5 |
| Average | 52.6 | 42.4 | +10.2 | 71 |
* Governor Pawlenty announced he would not seek a third term in office in early June 2009. Approval ratings are aggregated from similarly worded public opinion polls by year. Data compiled by Smart Politics.
Pawenty has had difficulty getting good marks from Minnesotans despite presiding over a state which has endured one of the lowest increases in unemployment in the nation over the past year. Since his announcement in June 2009, Minnesota's seasonally adjusted unemployment rate has declined 13.1 percent, falling from 8.4 percent last June to 7.3 percent in January 2010.
Due to Pawlenty's probable national ambitions, the Governor has been under siege from the local media for months in light of his aggressive travel schedule and out-of-state appearances.
While a majority of Minnesotans believe Pawlenty's out of state travels have either had no impact on his ability to govern (40 percent) or has made him a more effective governor (16 percent), Gopher State residents have not yet warmed up to the idea of their Governor running for the presidency in 2012.
A vast majority of those polled by SurveyUSA last week stated they did not think Pawlenty should run for president – by a 63 percent to 28 percent margin.
Moreover, Pawlenty has been hammered by a DFL-dominated legislature that is frequently at odds with the Governor as to how to handle the state's budget crisis, as well as the large flock of DFL gubernatorial hopefuls who seek to succeed Pawlenty next year.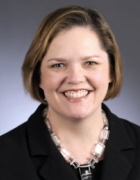 House Speaker and DFL gubernatorial candidate Margaret Anderson Kelliher took a shot at Pawlenty's tenure in office at a media availability just last Friday: "The Governor has not produced a balanced budget for a long time and his legacy, in fact, is going to be a legacy of the $6 to $8 billion deficit."
But with all the traction the GOP is gaining nationwide, and the majority of Gopher State residents seemingly having no problem with his travel schedule, why is Pawlenty struggling to get good marks from his constituents?
The answer to that might lie in a statistical curiosity in the new SurveyUSA poll that suggests there has been a reversal of fortune for the GOP in Minnesota.
Only 23 percent of those 500 Minnesotans polled by SurveyUSA in early March identified themselves as Republicans – the lowest mark in the more than 50 polls conducted by the organization in Minnesota since May 2005.
Meanwhile, 38 percent of respondents identified as independents – the highest mark since December 2005. Thirty-four percent identified as Democrats – tied for the lowest mark they have notched in the Gopher State across 10 polls since December 2008.
These Republican numbers seem a bit strange, considering both the national momentum towards the Republican Party, as well as the fact that the GOP had gained ground on the Democrats in Minnesota last year. Back in July, more Gopher State residents identified as Republicans than at any point in more than four years, at 34 percent.
Republicans approved of Pawlenty's job performance by an 80 to 14 percent margin in the new SurveyUSA poll, with independents approving by a narrower 48 to 46 percent margin.
However, with nearly 50 percent more Democrats than Republicans in the survey sample, and just 10 percent of those Democrats giving the Governor good marks, Pawlenty's overall approval numbers hit their lowest level to date.
Follow Smart Politics on Twitter.