Bachmann, Kline, and Paulsen Respond to U.S. House Health Care Bill Passage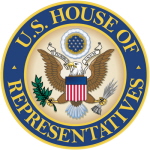 The only three members of the Minnesota U.S. House delegation to issue press releases in the immediate hours after the 219-212 passage of a landmark overhaul of the nation's health care system were its three Republican critics: Michele Bachmann, John Kline, and Erik Paulsen.
The three GOPers were joined by Blue Dog Democrat Collin Peterson in voting against the bill, along with 33 other Democratic members of the U.S. House.
Of the remaining four DFLers from the Gopher State that voted for its passage, two announced their intention to support the bill on Saturday: Jim Oberstar (MN-08) and Tim Walz (MN-01).
After Sunday evening's vote, Representatives Bachmann, Kline, and Paulsen were quick to reiterate their opposition to the legislation:
Kline characterized the vote as a failure by Congress to listen to the American people, but vowed to continue the fight to "undo the government takeover of health care."
Freshman Congressman Paulsen echoed Kline by calling it a "partisan bill the American people have said loud and clear they do not want" and that the burden of increased costs the massive government expansion will bring to future generations is "both reckless and wrong."
Congresswoman Bachmann, who has been at the forefront of the GOP caucus in opposing this bill, warned, "Future generations will pay the price for our government's arrogance and recklessness," and vowed that the "fight for the soul of this nation continues on."
Here are the Representatives' full statements:
Michele Bachmann (MN-06)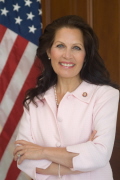 "On August 13, 1800, Thomas Jefferson wrote the following:
"'Our country is too large to have all its affairs directed by a single government. Public servants at such a distance, and from under the eye of their constituents, must, from the circumstance of distance, be unable to administer and overlook all the details necessary for the good government of the citizens, and the same circumstance, by rendering detection impossible to their constituents, will invite the public agents to corruption, plunder and waste. And I do verily believe, that if the principle were to prevail, of a common law being in force in the United States…, it would become the most corrupt government on the earth…What an augmentation of the field for jobbing, speculation, plundering, office-building, and office-hunting would be produced by an assumption of all the State powers into the hands of the General Government.'

"Poignant words, and as our federal government expands its grip over one-sixth of our nation's economy with the passing of this legislation, maybe now President Obama and Speaker Pelosi will finally take the time to find out what's in it.
"This past year, the President and Democratic leaders in Congress gathered in back rooms away from the American people and twisted arms to get just enough votes through deals and handouts to pass their legislation. They broke promises of open debate and transparency, and instead of working with Republicans and implementing common sense reforms that wouldn't break the bank, they went it alone and spent more money we just don't have.
"Future generations will pay the price for our government's arrogance and recklessness, and the American people won't ever forget the irresponsible actions of this Administration and Congress. After all, government answers to the people, not the other way around, and the fight for the soul of this nation continues on."
John Kline (MN-02)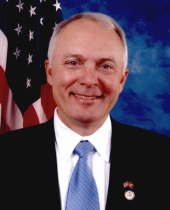 "With these votes, Congress has failed its most fundamental responsibility of representing the American people. Citizens descended on the U.S. Capitol this weekend to implore their elected officials to reject this legislation – yet their voices were ignored. Governors are lining up to challenge the mandates that will be imposed on the citizens of their states – yet their pleas have gone unheard. Republicans and Democrats alike stood up to vote no – yet backroom deals and a thirst for government control won the day.
"Time and time again, Republicans called on the majority to scrap this government takeover of health care and student lending and embrace commonsense, bipartisan reforms. And each time, majority leadership rejected our offers and stubbornly insisted on their own partisan plan. Today will go down in history as a day when the balance of power shifted away from the people and their voices were silenced. The American people will not forget the way these votes were cast.
"Today's votes were a loss for the American people, but the battle is far from over. We must now begin working to undo the government takeover of health care and replace it with meaningful reforms that will finally bring down health care costs."
Erik Paulsen (MN-03)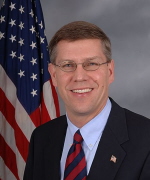 "Today, the House of Representatives narrowly approved a costly, partisan bill the American people have said loud and clear they do not want. My constituents, by a margin of over three-to-one, have said they do not like this plan — and with good reason.
This bill represents a major expansion of the federal government's role in health care. It creates new entitlement spending of nearly $1 trillion, slashes over $500 billion from Medicare in order to spend it elsewhere, allows the IRS to impose new fines on Americans who don't purchase 'acceptable' coverage, fails to protect veterans' care and imposes a new $20 billion tax on life-saving medical technology innovations.
Amazingly, this bill also does not adequately address the fundamental problem of rising health care costs for individuals, families and small businesses. Instead, premiums are likely to continue rising under this plan, while new taxes and penalties will make it even harder for small businesses to create jobs. This is the exact wrong approach.
There is no question we can and should reform health care. But doing so with a massive government expansion that will burden future generations – all without fundamentally addressing the number one problem of rising costs – is both reckless and wrong. The American people need and deserve better."
Follow Smart Politics on Twitter.