Will the GOP Sweep North and South Dakota's U.S. House Seats?
Republicans have never carried both single-member at-large districts in the same election cycle; Democrats have won 25 of 29 U.S. House contests in the Dakotas since 1982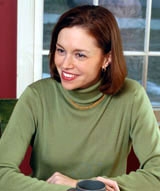 For more than a generation, the Democratic Party has dominated Congressional elections in North and South Dakota, despite the Republican Party having a stronghold over the Democrats in state politics and presidential contests.
Since 1982, Democrats have won 41 of 49 general and special election U.S. Senate and U.S. House contests in the Dakotas.
Democrats have won 16 of 20 general and special U.S. Senate contests in North Dakota (10 of 11) and South Dakota (6 of 9). Democrats have also won 25 of 29 general and special elections for each state's at-large House seats since 1982: 14 of 14 in North Dakota and 11 of 15 in South Dakota.
However, as the current election cycle inches closer toward November 2nd, the outlook is looking more and more grim for Upper Midwestern Democrats.
In the U.S. Senate, the North Dakota Democratic Non Partisan League effectively conceded their Class III seat held by Byron Dorgan once he announced his retirement in January of this year. Popular Republican Governor John Hoeven is outpolling Democratic State Senator Tracy Potter by a 2:1 margin.
Meanwhile, South Dakota Democrats literally raised the white flag, surrendering any hope of taking back Tom Daschle's Senate seat, when they failed to field a candidate against John Thune for the first time in state history.
And now, with new rounds of polling by Rasmussen released on Monday, Democrats have more reason to believe that their two at-large U.S. House seats held by Stephanie Herseth Sandlin and Earl Pomeroy might be in jeopardy in 2010 as well.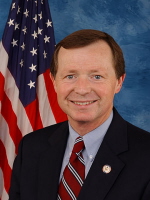 Rasmussen's poll of 500 likely voters in North Dakota on April 20th finds former Republican State House Majority Leader Rick Berg holding a four-point advantage over 9-term incumbent Pomeroy at 49 to 45 percent – the third consecutive month with Berg on top.
In South Dakota, a Rasmussen survey of 500 likely voters on April 21st finds Herseth Sandlin leading one of her likely GOP opponents, Secretary of State Chris Nelson, by just a 45 to 41 percent margin.
Should both of these once very popular Democratic incumbents lose this November, it would be the first time the Republican Party will have held each single-member at-large U.S. House seat from the Dakotas at the same time.
(South Dakota's U.S. House delegation was reduced to one at-large member in 1982 while North Dakota has been represented by a single at-large member since 1972).
Since 1982, Democrats have thoroughly dominated the GOP in U.S. House contests, winning 10 of 14 general election contests (plus a 2004 special election) in South Dakota. Herseth Sandlin, and her Democratic predecessors Tim Johnson and Tom Daschle, have won these 10 general election at-large contests by an average of 26.3 points.
Democrats have also won 15 consecutive at-large races in North Dakota dating back to 1980 – the last nine by Pomeroy and the preceding six by Dorgan. Pomeroy and Dorgan won these contests by an average of 23.6 points (a 12.6-point average MoV for Pomeroy and 40.1 points for Dorgan).
The good news for Dakota Democrats, however, is the fundraising advantage Pomeroy and Herseth Sandlin currently hold over their GOP hopefuls at this early stage in their respective campaigns.
Through the first quarter of 2010, Herseth Sandlin has raised $702,227 for the cycle to date and had nearly $450,000 cash on hand – over $100,000 more cash on hand than the cumulative total for her three GOP challengers: Blake Curd ($185,976), Kristi Noem ($92,322), and Chris Nelson ($43,986).
Pomeroy, meanwhile, has over $1.6 million cash on hand through March, or nearly five times the amount of GOPer Rick Berg ($344,437).
Whether or not their Blue Dog Democratic credentials will provide enough armor to protect Pomeroy and Herseth Sandlin in 2010 from the onslaught of GOP arrows targeting them as part of the liberal Democratic machine in D.C. remains to be seen.
However, a pullback toward the Republican Party in Congressional races to some degree is almost assured in this pair of conservative Upper Midwestern states.
Follow Smart Politics on Twitter.