Long Legislative Service Not a Prescription for Gubernatorial Electoral Success in Minnesota
Only one Minnesota Governor since statehood has spent as much time in the legislature as 2010 DFL candidates Margaret Anderson Kelliher and Matt Entenza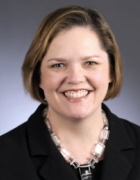 This report is the 11th installment in Smart Politics' 'Pathway to the Governor's Mansion' Series. Past reports analyzed the political experience, geographic background, ethnic background, age (part 1), astrological signs, age (part 2), U.S. Senatorial experience, names, legal education, and religious beliefs of successful gubernatorial candidates in Minnesota history.
After Tim Pawlenty announced in June 2009 that he would not be seeking a third term, a barrage of current and former state legislators threw their hats into the 2010 gubernatorial ring.
As of early May, however, just three such legislators are still standing.
Three-term Republican Representative Tom Emmer and 6-term DFLer (and Speaker of the House) Margaret Anderson Kelliher each received their party's endorsement, while former 6-term Representative Matt Entenza plans to join Mark Dayton in the DFL primary with Anderson Kelliher in August.
Not only would the election of Anderson Kelliher break the Minnesota and Upper Midwestern glass ceiling, but her election, or that of Entenza, would also set another record in the Gopher State.
A Smart Politics analysis of Minnesota Legislative Reference Library data finds that only one of Minnesota's 38 governors has been elected with as much legislative experience as Anderson Kelliher and Entenza, and no governor has served as many years as they have in the Minnesota House (12).
In total, 18 Minnesotans served in the State House or Senate prior to serving as Governor of the Gopher State.
· Nine governors previously served in the State Senate: John Pillsbury, Lucius Hubbard, Knute Nelson, David Clough, John Johnson, Adolph Eberhart, Elmer Andersen, Rudy Perpich, and Al Quie.
· Eight governors previously served in the State House: Cushman Davis, William Merriam, Samuel Van Sant, J.A.A. Burnquist, Theodore Christianson, Hjalmar Petersen, Arne Carlson, and Tim Pawlenty.
· One governor served both in the State Senate and the House prior to being elected governor: Wendell Anderson.
· Two other governors were Minnesota Territorial House Representatives: the state's 1st Governor Henry Sibley (1855) and 5th Governor William Marshall (1849).
· Three governors were elected to the state legislature after serving as governor: Governor Sibley served one year in the House (1871), the state's 3rd Governor Henry Swift served in the Senate (from 1864-1865), and the state's 10th Governor Andrew McGill served in the Senate (from 1899 until his death in 1905).
To date, no Minnesota Governor has logged in as many years in the Minnesota House as Entenza (12 years) or Anderson Kelliher (finishing her 12th year).
The longest amount of time a victorious gubernatorial candidate has ever served in the House is 10 years: a record co-held by Republicans Tim Pawlenty (1993-2002) and the state's 21st Governor, Theodore Christianson (1915-1924).
In fact, only one other Minnesota governor has served more than four years in the House – Arne Carlson (eight years, from 1971 to 1978).
Additionally, just one governor from the Gopher State has served as long as Entenza and Anderson Kelliher in either legislative chamber – DFLer Wendell Anderson. Anderson served four years in the House and eight years in the Senate from 1959-1970, for 12 years in total.
Two other State Senators logged in double-digit years of service prior to being elected Governor of Minnesota: John Pillsbury (10 years, 1863-1868, 1871, 1873-1875) and Elmer Andersen (10 years, 1949-1958).
If elected, Anderson Kelliher would not be the first House Speaker to later serve in the Governor's mansion. Minnesota's 11th Governor William Merriam and 15th Governor Samuel Van Sant also served as Speaker prior to being elected Governor of Minnesota.
The longest stretch in Minnesota political history without a former legislator in the governor's mansion is 24 years, from 1937-1961, during the tenures of Elmer Benson, Harold Stassen, Edward Thye, Luther Youngdahl, C. Elmer Anderson, and Orville Freeman.
Years of Legislative Service Among Minnesota's Governors prior to Serving as Governor
#

Governor

Chamber

Years

Total

33

Wendell Anderson

House, Senate

1959-1970

12

39

Tim Pawlenty

House

1993-2002

10

30

Elmer Andersen

Senate

1949-1958

10

21

Theodore Christianson

House

1915-1924

10

8

John Pillsbury

Senate

1863-1868, 1871, 1873-1875

10

37

Arne Carlson

House

1971-1978

8

34, 36

Rudy Perpich

Senate

1963-1970

8

23

Hjalmar Petersen

House

1931-1934

4

19

J.A.A. Burnquist

House

1909-1912

4

17

Adolph Eberhart

Senate

1903-1906

4

16

John Johnson

Senate

1899-1902

4

15

Samuel Van Sant

House

1893-1896

4

13

David Clough

Senate

1887-1890

4

12

Knute Nelson

Senate

1875-1878

4

11

William Merriam

House

1883-1884, 1887-1888

4

9

Lucius Hubbard

Senate

1872-1875

4

35

Al Quie

Senate

1955-1958

3.1

7

Cushman Davis

House

1867

1

5

William Marshall

Territorial House

1849

1

1

Henry Sibley

Territorial House

1855

1
Minnesota Legislative Reference Library data compiled by Smart Politics.
Follow Smart Politics on Twitter.