David Obey's Exit and the Badger State Congressmen Who Left Before Him
Obey served alongside 31 different Wisconsin U.S. Representatives since election in 1969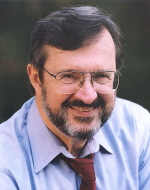 He entered Congress the youngest member of the U.S. House and he will exit Congress as the longest-serving member of Congress in Wisconsin history.
David Obey, the third longest serving member in the U.S. House, announced on Wednesday that he would not seek a 22nd term serving Wisconsin's 7th Congressional District.
The decision puts yet another Democratic seat in jeopardy and opens up a prestigious chairmanship (the Appropriations Committee) regardless of which party wins control of the U.S. House this November.
Obey first came to D.C. via a special election on April 1, 1969 to fill the vacancy caused by the resignation of Republican Melvin Laird to become U.S. Secretary of Defense.
Congressman Obey defeated Walter Chilsen by 3.2 points in that race and then successfully defended his 7th CD seat in each of the next 20 elections, by an average margin of victory of 29.5 points.
The closest race Obey ever faced was during the Republican Revolution of 1994, when he beat his GOP contender Scott West by 8.7 points. Obey won subsequent rematches with West by 14.1 points in 1996, and 21.3 points in 1998.
Republicans also failed to field a candidate against Obey in one election cycle (2004).
Through his tenure in the U.S. House through the 1960s, 1970s, 1980s, 1990s, 2000s, and 2010s, Obey has served with 31 different members of the Badger State U.S. House delegation, and has seen 24 of these members leave Congress before him:
· Nine Wisconsin U.S. Representatives were defeated at the ballot box during Obey's 21 terms in office: Republican Henry Schadeberg, Republican Alvin O'Konski (by Obey, after redistricting in 1972), Republican Vernon Thomson, Republican Harold Froehlich, Democrat Robert Cornell, Democrat Alvin Baldus, Democrat Robert Kastenmeier, Democrat Peter Barca, and Democrat Jay Johnson.
· Eleven other members of the Wisconsin U.S. House delegation did not seek reelection during this 40+-year span: Republican John Byrnes, Republican Robert Kasten, Democrat Henry Reuss, Democrat Jim Moody, Republican Toby Roth, Republican Steven Gunderson, Republican Scott Klug, Republican Mark Neumann, Democrat Thomas Barrett, Democrat Gerald Kleczka, and Republican Mark Green.
· Two colleagues from the Badger State died in office while serving with Obey: Republican William Steiger (in 1978) and Democrat Clement Zablocki (in 1983).
· One other Wisconsin U.S. Representative departed Congress because he failed to receive his party's nomination: Republican Glenn Davis, in 1974.
· Another Badger State colleague of Obey's resigned mid-term: Democrat Les Aspin to become U.S. Secretary of Defense in 1993.
In total, Obey served with 15 Wisconsin Democratic colleagues and 16 from the Republican Party.
Current U.S. Representatives Jim Sensenbrenner (elected in 1978) and Tom Petri (elected in 1979) served with Obey during the longest stretch out of these 31 members from the Wisconsin U.S. House delegation.
Follow Smart Politics on Twitter.