Out with the Old and In with the Older: Ex-Governors Have Historically Good Odds in Comeback Bids
Former governors have won 63 percent of open races in comeback campaigns and 57 percent overall since WWII; five ex-governors to be on the ballot in 2010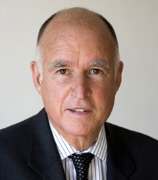 While early primary results suggest an anti-incumbent, anti-establishment sentiment has indeed permeated the nation, that sentiment has not deterred several former governors from dusting off their campaign buttons and yard signs as they seek to return to their former posts.
Five ex-governors are now suited up in full campaign regalia for November's elections – Democrats Jerry Brown (pictured above) in California, Roy Barnes in Georgia, and (recent primary victor) John Kitzhaber in Oregon, and Republicans Terry Branstad in Iowa and Bob Ehrlich in Maryland.
This marks the largest number of ex-governors running for their old job in an election cycle in a quarter-century, when seven former governors sought to return to their post in 1986.
Prior to 2010, there had only been three election cycles since World War II in which five or more governors made it onto the general election ballot: 1948 (5), 1982 (5), and 1986 (7).
And what does history portend about the fates of Brown, Barnes, Kitzhaber, Branstad, and Ehrlich in 2010?
A Smart Politics analysis of approximately 900 gubernatorial contests since 1946 finds that ex-governors win back their old job at rate of 63 percent when vying for an open seat and 57 percent overall, if they make it onto the general election ballot.
Ex-governors have made it onto the general election ballot 76 times since 1946 in attempts to recapture their gubernatorial seats after being out of office.
(Note: Data excludes campaigns by ex-governors that failed at or before the primary stage, such as Alabama's Fob James in 1986 and 1990 and Kentucky's Happy Chandler in 1963 and 1967).
Overall, ex-governors have been victorious on 43 occasions (57 percent) while falling short on 33 others (43 percent).
Ex-governors have been particularly successful over the past few decades, winning 17 of 26 comeback contests since 1982 (65 percent), including winning 8 of 10 during the 1990s (80 percent).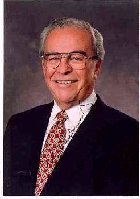 One of the more notable campaigns of recent years was that of the late Republican Cecil Underwood (pictured) of West Virginia, who won back the governorship in 1996 – some 40 years after his last gubernatorial victory in 1956 (and other failed attempts in 1964 and 1976).
Another high-profile campaign was that of Democrat Edwin Edwards of Louisiana, who returned for a third stint (and fourth term) in 1991 – defeating the notorious Republican candidate David Duke by 22 points. (Edwards had also made a successful bid as an ex-governor in 1983).
The resurgence of ex-governors in 2010 stands in stark contrast from the past decade, however, in which only one ex-governor was on the ballot out of nearly 120 general election contests. (Tony Knowles, who lost in 2006 to Sarah Palin in Alaska).
Fate of Gubernatorial Campaigns by Ex-Governors Since WWII by Decade, 1946-2009
| | | | | |
| --- | --- | --- | --- | --- |
| Years | Total | Won | Lost | % Won |
| 1946-1949 | 8 | 6 | 2 | 75.0 |
| 1950-1959 | 13 | 7 | 6 | 53.8 |
| 1960-1969 | 12 | 6 | 6 | 50.0 |
| 1970-1979 | 14 | 6 | 8 | 42.9 |
| 1980-1989 | 18 | 10 | 8 | 55.6 |
| 1990-1999 | 10 | 8 | 2 | 80.0 |
| 2000-2009 | 1 | 0 | 1 | 0.0 |
| Total | 77 | 43 | 33 | 56.6 |
Note: Includes all candidacies of ex-governors who made it on the general election ballot. The data also includes write-in candidacies of ex-governors (e.g. Wally Hickel of Alaska in 1978 and 1986). Data compiled by Smart Politics.
The Underwood victory mentioned above was an open-seat race – contests which have been particularly friendly to ex-governors when launching campaigns for their old seats.
Since 1946, ex-governors have won 29 of 46 open seat gubernatorial contests, or 63 percent of such elections.
For example, the successful comeback bids of Alabama's George Wallace (in 1982), Idaho's Cecil Andrus (1986), New Mexico's Bruce King (1978, 1990), and Alaska's Wally Hickel (1990) were all open-seat races.
Three of the five ex-governors angling for comebacks in 2010 are resurfacing in years with term-limited governors and thus open seats. All are Democrats: Jerry Brown (California), Roy Barnes (Georgia), and John Kitzhaber (Oregon).
The two ex-governors who are rolling the dice against incumbents in 2010 are Republicans: Iowa's Terry Branstad and Maryland's Bob Ehrlich.
Ex-governors taking on incumbents have not fared quite as well as those competing in open races, but, historically, have had almost even odds if they make it to the general election.
Since 1946, 14 ex-governors have been victorious against incumbents while 16 have lost, or a 47 percent success rate.
However, it has been nearly 20 years since the last such victory: Louisiana Democrat Edwin Edwards knocked Republican Governor Buddy Roemer out in the 1991 primary, beating David Duke that November.
Other notable ex-governor triumphs against incumbents in past decades include two soon-to-be Democratic presidential nominees in 1982.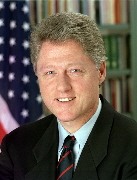 In Arkansas, Bill Clinton regained the governorship he lost in 1980 by defeating incumbent Frank White by 9 points two years later. That same year, Michael Dukakis defeated Democratic incumbent Edward King in the primary on his way to a general election victory to reclaim the governorship of Massachusetts.
Some recent failures by ex-governors going up against incumbents include Democrat Joseph Brennan's defeat in 1990 against Republican incumbent John McKernan in Maine, Republican Jim Rhodes' failed 1986 comeback bid in Ohio for a fifth term against Democratic incumbent Richard Celeste, and a third Clinton-White matchup in Arkansas – this time with White losing in his challenge of the incumbent future president in 1986.
Success Rate of Ex-Governors in Gubernatorial Campaigns by Type of Race, 1946-2009
| | | | |
| --- | --- | --- | --- |
| Race | Won | Lost | % Won |
| Open race | 29 | 17 | 63.0 |
| Incumbent | 14* | 16 | 46.6 |
| Total | 43 | 33 | 56.6 |
* Includes intra-party victories by ex-governors over incumbents at the primary stage if the ex-governor also went on to win the general election. Excludes ex-governor comeback bids that fall short of making the general election ballot. Data compiled by Smart Politics.
And what are the odds of all five ex-governors reclaiming their former posts in November?
History says – not so great.
The last time five ex-governors won their jobs back in the same election cycle was 1948, when Ohio's Frank Lausche, Tennessee's Gordon Browning, Indiana's Henry Schricker, Washington's Arthur Langlie, and Louisiana's Earl Long all were victorious.
As for the 2010 would-be comeback kids, the latest polling shows:
· In Iowa, Terry Branstad has commanded double-digit advantages over Governor Chet Culver through most polls conducted this year.
· In California, Jerry Brown has held a single-digit lead in most polls against his likely GOP opponent, Meg Whitman.
· In Oregon, John Kitzhaber is in a dead heat with former professional basketball player Republican Chris Dudley.
· In Maryland, Bob Ehrlich has trailed Democratic incumbent Martin O'Malley by single digits in most polls conducted this year.
· In Georgia, Roy Barnes is within single digits of the leading GOP contender, John Oxendine.
(Note: California, Iowa, Maryland, and Georgia have yet to have their primaries, so not all ex-governors listed above are officially confirmed to be on the general election ballot, though they are all expected to win easily).
Even if most of these ex-governors are victorious this year, a recent Smart Politics report reveals why 2010 might still set the record for the largest number of newly elected governors in one election cycle since at least World War II.
Follow Smart Politics on Twitter.