Should Kagan's Partisan Past and Policy Work Derail Her Confirmation?
Over half of Supreme Court Justices throughout history have served in or sought partisan legislative or executive offices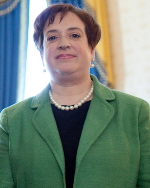 One of the prime concerns most frequently cited by D.C. Republicans about President Barack Obama's second Supreme Court nominee, Elena Kagan, centers around her experience as Associate White House Counsel and, in particular, policy adviser to President Bill Clinton.
Republicans are suggesting Kagan may not be able to serve as an impartial arbiter on the Court, in light of her past policy work in the White House, such as on gun control and abortion rights.
Alabama Senator Jeff Sessions delivered these remarks at the Judiciary Committee hearing on Monday:
"In many respects, Ms. Kagan's career has been consumed more by politics than law. This worries many Americans….No individual–nominated by a president of either party–should be confirmed as a judge if he or she does not understand that the judge's role is to fairly settle disputes of law, and not to set policy for the nation."
Utah Senator Orrin Hatch added:
"Ms. Kagan worked for two years in a law firm, the rest of her career in academia and politics. As the Washington Post described it, she brings experience 'in the political circus that often defines Washington.'"
And Iowa Senate Chuck Grassley:
"We don't have any substantive evidence to demonstrate your ability to transition from a legal scholar and political operative to a fair and impartial jurist."
If, however, Republicans believe that Kagan's partisan background and policy work on its face should give rise to a justifiable 'nay' vote, then that standard would have disqualified many past (and prominent) justices in Supreme Court history.
For, if being a policy adviser raises a red flag, then certainly being a policy maker would as well.
A Smart Politics analysis of Supreme Court justice biographies finds that more than 50 percent of justices have served, or sought to serve, in federal, state, territorial, or local partisan legislative or executive offices prior to their ascension to the bench.
At least 62 of the nation's 111 justices held or sought such posts, or 55.9 percent of all men and women who have served on the Court.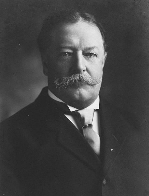 Perhaps the most famous American to don the robe at the Court was William Howard Taft – the 27th President of the United States who served as Chief Justice from 1921-1930.
Taft was confirmed a little more than eight years after failing in his bid to win a second term to the White House on the Republican ticket – losing to Woodrow Wilson with an assist from Teddy Roosevelt.
Another seven justices have served as governor, including former Chief Justice Earl Warren, who was elected Governor of California as a Republican in 1942, 1944, and 1946.
Other former governors-turned-justices include Democrat Frank Murphy of Michigan, Republican Charles Evan Hughes of New York, Republican Salmon Chase of Ohio (another Chief Justice), Democratic-Republican Levi Woodbury of New Hampshire, Federalist William Paterson of New Jersey, and Thomas Johnson of Maryland (no political party).
One justice previously served as Lieutenant Governor – Peter Daniel of Virginia.
Some justices began their political careers and policy work as a chief executive on a much smaller scale, with five men serving as mayor of various cities across the nation: Harold Burton (Cleveland), William Woods (Newark, Ohio), Ward Hunt (Utica, New York), James Wayne (Savannah, Georgia), and Frank Murphy (Detroit, prior to his gubernatorial campaign).
More recently, Potter Stewart, who served on the Court from 1958 to 1981, served as Vice Mayor of Cincinnati from 1952-1953.
And while several Republicans in 2010 have outlined their concerns that Kagan's partisan background and work on policy matters will impede her ability to serve fairly, many of their own predecessors in Congress have gone on to become Supreme Court justices.
In total, 14 justices had previously served in the U.S. Senate (or First Federal Congress) and 16 in the U.S. House.
Supreme Court jurists from the 20th Century such as Hugo Black, Sherman Minton, Harold Burton, James Byrnes, and George Sutherland were all previously U.S. Senators.
One of the many men who served as U.S. Representatives before their nomination to the Court is Justice Philip Barbour, who was Speaker of the House in the 1820s.
Then there are those justices who sought partisan elected office, but failed in their attempts, such as John Clarke's U.S. Senate bid in 1894, John Harlan's run for Governor of Kentucky in 1875, and James Clarke McReynolds' 1896 U.S. House campaign in Tennessee in 1896.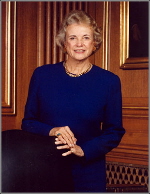 But the most frequent launching pad in the political career of those who later served on the Court was in state (or territorial) legislatures.
Forty-one different justices served in either the upper or lower state legislative chambers (or both), with the most recent being Sandra Day O'Connor. O'Connor served in the Arizona State Senate from 1969-1974.
Melville Fuller, who served 21 years as Chief Justice on the Court from 1888 to 1910, wet his beak at the political and policy making pond in 1863 when he was elected to the Illinois House of Representatives.
However, despite the majority of justices having a background in policy and boasting overtly partisan pasts, the trend in recent decades has been in the opposite direction.
From 1789 through 1922, 52 of the nation's first 70 justices had held policy making posts as a chief executive or as a member of a legislative body prior to their nomination, or 73.3 percent of justices.
From 1922 through 2009, however, just 10 of 41 nominees had done so, or 24.4 percent.
And since Earl Warren was confirmed in 1954, only Potter Stewart and O'Connor have such a background out of the 20 justices to reach the bench (10.0 percent).
Of course, there are other ways nominees can demonstrate partisan leanings in their professional past without holding elected office – such as those who receive presidential appointments to Cabinet-level or other positions in Washington.
It will be interesting to see if Democrats turn the table and point to current Chief Justice John Roberts as a defense for Kagan; Roberts served as Associate Counsel to President Ronald Reagan in the White House Counsel's Office from 1982 to 1986.
However, the concern with Kagan's partisan leanings and work in policy for Republicans is that it is coupled with a lack of service on the bench. Many of the aforementioned justices with legislative and executive backgrounds also had served as a judge.
As such, those nominees had a record from which Congress could glean whether or not (and, if so, how) the individual's partisan past informed their judicial decision making.
Such experience ranges from the more lofty, such as President Taft's work as a judge on the Ohio Superior Court, to the small-time, such as Hugo Black's background as a part-time police court judge.
With Kagan, there is no such experience or record.
And Republican Senate Judiciary Committee members will no doubt remind her and the American public of this fact all week.
Follow Smart Politics on Twitter.