Emmer's Statewide Support Still Ahead of Pawlenty's 2002 Pace
Pawlenty did not poll at 30 percent until mid-October 2002 before winning first term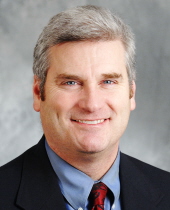 With the three main DFL gubernatorial candidates understandably garnering the spotlight in the days leading up to the highly anticipated August 10th primary, momentum appears to be on the side of the Democrats in Minnesota's top-of-the-ticket race: frontrunning DFL candidate Mark Dayton has now led Republican Tom Emmer (sometimes within the margin of error) in each of the the last three public opinion polls conducted since June.
In the most recent survey conducted by the Star Tribune from July 26-29 of 831 registered voters, Emmer trailed Dayton by a 40 to 30 percent margin, trailed 38 to 29 percent to DFLer endorsee Margaret Anderson Kelliher, and 36 to 31 percent to Matt Entenza.
Independence Party endorsee Tom Horner received between 13 percent and 15 percent in each matchup.
Given the fact that the Gopher State has the 3rd longest Deomcratic gubernatorial drought in the nation and that the national political winds continue to favor the GOP this election cycle, Emmer's deficit three months out gives the appearance that the Republican endorsee is in trouble.
But is that the case?
Perhaps Emmer's biggest problem is one of perception, a perception that his campaign is faltering a bit after shooting out of the gate rather fast – notching a 42 to 34 percent lead over Dayton, 41 to 33 percent advantage over Anderson Kelliher, and 42 to 31 percent over Entenza in May in the first poll conducted after the DFL and GOP conventions this spring (SurveyUSA).
Emmer's support, in a variety of polls sampling likely voters, registered voters, and adults, has not eclipsed 40 percent since, ranging between a high of 37 percent to a low of 30 percent in the new Star Tribune survey.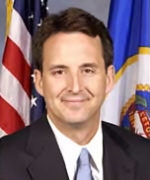 Emmer, however, is nonetheless polling ahead of Governor Tim Pawlenty's campaign at this stage back in 2002, when Pawlenty went on to win his first term in that year's GOP-leaning midterm election cycle.
Pawlenty, who was more well-known at the time to Minnesotans than Emmer is today due to his status as Majority Leader of the House of Representatives for two sessions, did not poll at 30 percent until a MSNBC / Zogby survey in October 2002:
· Pawlenty polled at 22 percent in a June 2002 Pioneer Press / MPR survey and 24 percent in a June 2002 Star Tribune poll.
· After the primaries in mid-September, Pawlenty polled at 25 percent, 28 percent, and 28 percent in Pioneer Pres / MPR, Star Tribune, and MSNBC / Zogby polls respectively.
It was not until a second MSNBC / Zogby poll conducted October 9-11 that Pawlenty reached the 30 percent mark, and it would be two more polls before the Star Tribune measured Pawlenty's support in the 30s (just one week before Election Day on October 28th).
Emmer's numbers have remained at or above 30 percent in each of the more than half-dozen non-partisan polls conducted this year.
Pawlenty, like Emmer, was also facing a well-known DFL Minnesota politician back in 2002. Roger Moe had run as the DFL candidate for Lieutenant Governor in 1998 and was Majority Leader of the Senate for 22 years.
Emmer's chief prospective DFL challenger, Mark Dayton, has wide name recognition from his family's business and due to the fact that he has already been elected to statewide office both as State Auditor (in 1990) and U.S. Senator (in 2000).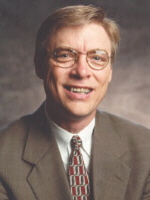 Where the Emmer-Pawlenty tapestry begins to fray, however, is with the differences between the 2002 and 2010 Independence Party candidates.
Back in 2002, Pawlenty was joined on the ballot by a former Democrat running as the Independence Party nominee in Tim Penny.
Penny ran a strong campaign winning several counties in the 1st Congressional District he used to represent, and likely pried more votes from the left than the right that November on his road to a 16 percent showing.
In fact, it was Penny's strong numbers through the summer and early Autumn that helped to depress Pawlenty's poll numbers down in the 20s for several months.
In 2010, however, the leading 2010 IP candidate Tom Horner is a former Republican, a fact which is of no small concern to the Emmer campaign as it tries to build a base of support among GOPers and conservative to moderate independents. Rob Hahn is challenging Horner for the IP slot on the ballot.
The real test for Team Emmer is whether he can maintain his numbers in the 30s if and when statewide support for the IP candidate reaches 20 percent in the coming weeks.
Still, while the Emmer camp would no doubt like to be the candidate flirting with the low 40s instead of the low 30s at the moment, recent Gopher State political history has shown it is much too early to suggest the Star Tribune polling results signify big trouble for the Republican Party in Minnesota this November.
Follow Smart Politics on Twitter.