Is Winning a Contested Primary in Minnesota a Path to General Election Success?
Many DFLers since 2000 who won less than 2/3 of the primary vote in statewide elections went on to win in November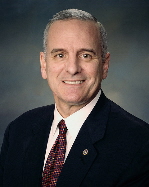 On the eve of Minnesota's primary, all eyes are on the DFL gubernatorial race to see which candidate emerges to secure the right to try to take back the governor's mansion for the Democrats for the first time in nearly a quarter century.
It is expected that the winner of the DFL primary will only escape with a plurality of the vote.
The latest SurveyUSA poll gives former U.S. Senator Mark Dayton a 43 to 27 percent lead over Margaret Anderson Kelliher, with Matt Entenza at 23 percent, and just 7 percent undecided.
But what, if anything, can be read into the DFL primary results when its winning candidate will likely have more than half of its base voting for another candidate?
Will the DFL victor emerge stronger for having survived a seriously contested primary, or weaker for having had to fight this intra-party battle in the first instance?
All the while, Republicans have had more than three months to rally behind their endorsed candidate, Tom Emmer.
A Smart Politics analysis of Minnesota statewide elections since 2000 finds that DFL candidates who have had to endure more than a token primary challenger – those candidates winning with less than two-thirds of the primary vote – frequently went on to win their respective general election contest that fall.
In 2000, Mark Dayton won a hard-fought primary battle in his U.S. Senate run to defeat Republican Rod Grams that November.
Dayton won only a 41.3 percent plurality in the primary against his three chief DFL opponents – Mike Ciresi (22.4 percent), Jerry Janezich (20.8 percent), and Rebecca Yanisch (14.6 percent).
Dayton was polling at just 21 percent in early July of 2000 (Pioneer Press / MPR) and at 27 percent in late August (Pioneer Press / MPR) before eventually eclipsing the 40 percent mark for his primary win in mid-September.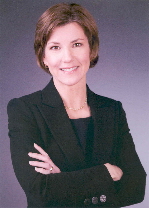 Another plurality winner for the DFL in a statewide primary election was Lori Swanson in the 2006 race for Attorney General to replace outgoing DFLer Mike Hatch.
Swanson won just 41.8 percent of the vote that September, defeating party-endorsed State Senator Steve Kelley (37.3 percent) and former U.S. Congressman Bill Luther (20.9 percent).
Swanson then went on to beat Republican Jeff Johnson two months later by nearly 13 points in the general election.
Finally, in 2008, extremely well-financed DFL endorsee Al Franken did not have a direct path to the nomination when Priscilla Lord Faris entered the race against him that summer.
Franken won just 65.3 percent of the primary vote against Faris' 29.7 percent, before defeating Norm Coleman in the hotly contested general election vote.
Only Carol Johnson, who garnered just 51.5 percent of the 2002 primary vote for Auditor against two DFLers, went on to lose in the general election (by 0.7 points to Republican Pat Anderson).
However, it would not be quite accurate to call the 2010 DFL gubernatorial race up to this point a "brutally" fought battle for the nomination.
Of the 19 television ads run by Dayton (8), Entenza (8), and Anderson Kelliher (3), only one ad makes any mention to a rival DFL candidate.
In Entenza's most recent "No Child Left Behind" ad, there is a single, fleeting reference that Kelliher was "attacking" Entenza on the education issue.
These three seconds are the only instance of an intra-party negative message or attack during the 10 minutes of ads run by the trio of DFL candidates.
It is almost as if the DFLers – tired of their 24-year drought at the ballot box in Gopher State gubernatorial races – have agreed from the onset not to bloody up one another, so that whoever wins the election would be 'well-rested' to go into battle against Republican Tom Emmer this fall.
In fact, the DFL ads have been riddled with specific attacks on the GOP, in the midst of their own primary battle.
Of these 19 DFL television ads, 11 launch direct attacks on a variety of GOP figures, including Emmer (2 ads), Sarah Palin (1 ad), former President George W. Bush (4 ads) and, particularly, outgoing Governor Tim Pawlenty (9 ads).
But while seriously-contested statewide DFL primary races have generally not had a debilitating impact on their performance in November, interestingly, when Republican nominees have had to endure bona fide primary challengers since 2000, they have gone on to lose each general election race.
In 2002, Tom Kelly won 68.8 person of the vote over 1994 GOP nominee Sharon Anderson to become the Republican nominee for Attorney General, before losing to Mike Hatch by nearly 14 points in November.
In 2006, Jeff Johnson won 58.0 percent of the vote in the Republican primary contest for Attorney General before losing to Lori Swanson in the general election.
Follow Smart Politics on Twitter.