Dayton Eyes Minnesota History as Gubernatorial Campaign Moves Forward
Election of Dayton to a third statewide office this November would set multiple Minnesota electoral records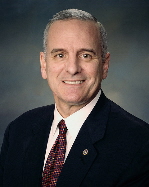 While the final numbers may look tighter than many analysts and pollsters had anticipated, Mark Dayton's victory in Minnesota's DFL gubernatorial primary on Tuesday brings the general election matchup most Minnesotans had expected for several weeks.
The close race presents an unusual example in which a winner was declared several hours ago (by the Associated Press, early Wednesday morning) but has not yet officially been acknowledged by the victorious candidate himself. Dayton says he will not declare victory until Margaret Anderson Kelliher concedes. Kelliher, the DFL-endorsed candidate who trails Dayton by over 5,000 votes with 98 percent of the vote in, vowed late Tuesday evening to make sure "every vote" was counted.
Dayton will face Republican Tom Emmer and Independence Party candidate Tom Horner in November's election in what is expected to be one of many toss-up gubernatorial races across the country this year.
Dayton led Emmer and Horner by double-digit margins in the two most recent matchup polls conducted in late July (Star Tribune) and early August (SurveyUSA).
Should Dayton sustain this advantage through Election Day to break the nearly quarter-century gubernatorial drought for the DFL, a Smart Politics analysis of Minnesota electoral history finds he would set or tie several records.
Dayton would be the first Minnesotan ever elected to the U.S. Senate to then be subsequently elected Governor of the Gopher State.
Only two other Minnesotans have ever received their party's nomination for governor after being elected to serve in the U.S. Senate – and both lost their respective gubernatorial general election contest.
Democrat Henry Rice, who served in the United States Senate for nearly five years from 1858 to 1863, ran for Governor of Minnesota in 1865 – losing by 11.2 points to Republican William Marshall in the midst of 19 consecutive gubernatorial victories by the GOP from 1859-1896.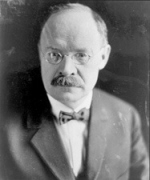 Approximately 60 years later, Farmer-Laborite Magnus Johnson won a special election to the U.S. Senate in 1923 to fill the vacancy caused by the death of Republican Knute Nelson. Johnson served a little more than 1.5 years in D.C., but lost his reelection bid in 1924. Johnson then ran for Governor in 1926 on the Farmer-Labor ticket, but lost by 18.4 points to GOP incumbent Theodore Christianson. (Johnson had also previously lost the gubernatorial election of 1922 – by 2.1 points to Republican J.A.O. Preus).
No other former U.S. Senator from the Gopher State has subsequently received their party's nomination for governor. (Note: Farmer-Laborite Elmer Benson was appointed to his U.S. Senate seat after Republican Thomas Schall died in December 1935. Benson served just 10 months in the Senate and was then elected Governor in 1936).
If elected, Dayton would also be the first Minnesotan to win two different statewide offices before being elected Governor.
After a failed U.S. Senate bid against Republican David Durenberger in 1982, Dayton went on to successful statewide campaigns for the open race for State Auditor in 1990 and the race against one-term GOP incumbent Rod Grams for his U.S Senate seat in 2000.
Several governors of the Gopher State were previously elected to statewide office once before being elected governor, and almost all took the route of Lieutenant Governor: David Clough, Adolph Eberhart, J.A.A. Burnquist, Edward Thye, C. Elmer Anderson, Karl Rolvaag, and Rudy Perpich (running on a joint ticket with Wendell Anderson).
(The state's 3rd Governor Henry Swift and 23rd Governor Hjalmar Petersen were also previously lieutenant governors, but ascended into the office of governor through their predecessor's resignation and death respectively and were never elected to that office).
Republicans J.A.O. Preus and Arne Carlson were elected to the office of State Auditor before being elected Governor of Minnesota.
If elected, Dayton would also become only the third Minnesotan to win three different statewide offices over the course of his political career.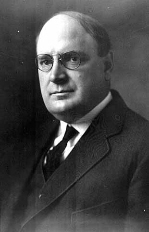 Nearly 200 Minnesotans have been elected to statewide office over the past 150+ years, and Dayton would join two former Republican governors, J.A.A. Burnquist (pictured) and Edward Thye, as the only ones who were each elected to three different statewide offices.
Burnquist was elected Lieutenant Governor in 1912 and, after assuming office after the death of Governor Winfield Hammond, was elected governor by wide margins in 1916 and 1918. Later in life, Burnquist had a 16-year tenure as Minnesota's Attorney General (From 1939-1955).
Fellow Republican Edward Thye was also first elected as Lieutenant Governor (in 1942) and ascended into the governor's office when Harold Stassen resigned to join the U.S. Navy shortly into his third term. Thye was then elected governor in his own right by a landslide margin in 1944 as well as to the U.S. Senate thereafter in 1946.
Another 20 Gopher State politicians have been elected to two different statewide offices.
But, for the moment, the history books will have to wait and see if Dayton can actually defeat Emmer and Horner, in what could prove to be another thrilling race in Minnesota electoral politics.
Follow Smart Politics on Twitter.