Brett Favre Returns: How Many Games Will the Vikings Win?
Favre has 85-50 career mark against this year's Vikings opponents, including a 68-31 record against them vis-à-vis the team's 2010 home/away schedule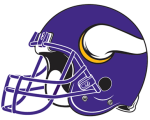 The trip to Hattiesburg, Mississippi this week by Minnesota Vikings Jared Allen, Ryan Longwell, and Steve Hutchinson to win over quarterback Brett Favre was perhaps not unlike the walk to the White House many Democratic members of Congress have made over the past year, as they sought to plead and persuade President Barack Obama to join forces as they prepare for battle against Republicans on Capitol Hill.
And while Favre is not president of the Vikings (that title belongs to Mark Wilf, younger brother of owner Zygi), the power and respect the quarterback has accumulated during his mere 12 months on the job in Minneapolis is perhaps without precedent in the National Football League and truly a case study in executive power.
Since the Vikings deem Favre to be the lynchpin to realize their lofty hopes for a successful 2010 season, they are obviously banking on Favre to be able to translate his successes of the past into many victories again this year with the Vikings, his 20th season in the National Football League.
And just how successful has Favre been against the 13 teams he will be playing in the 2010 regular season?
Very.
If (Favre's) past is prologue, the Vikings are going to have another banner year – winners of at least 13 games.
Favre, of course, has played only about five percent of his illustrious career with the Minnesota Vikings, and the #4 of 2010 is naturally not the same as the 1996 edition, nor are the players on the team rosters against which he will be playing.
Nonetheless, certain patterns have emerged for the future Hall of Fame quarterback as he enters the third decade of his career.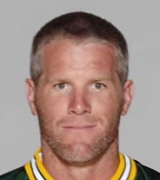 For example, Green Bay Packer fans will painfully remember that Favre is a combined 0-11 on the road in his career against the Philadelphia Eagles and Dallas Cowboys in the regular season (not to mention several more losses in the playoffs).
On the flip side, Favre has proven to be virtually unbeatable at home against the Detroit Lions, winning 16 and losing only once in his 17 career starts, including a 27-10 win in Week 10 last season.
Overall, a Smart Politics analysis of Favre's 285 career regular season starts finds that he has 85 wins and 50 losses in the 135 games he has played against the 13 teams he will face in the 2010 season.
The Vikings quarterback has a winning record against nine of these 13 teams, including all three of his divisional opponents, winning 25 of 34 games against the Lions, 23 of 34 games against the Bears, and tallying a 2-0 record against the Packers last year.
Favre also has a winning record against the majority of the remaining conference opponents the Vikings will face this year: the Washington Redskins (4-0), New York Giants (5-2), Arizona Cardinals (4-2), and New Orleans Saints (3-2).
Favre has a losing record against his other two 2010 NFC opponents, the aforementioned Dallas Cowboys (2-6) and Philadelphia Eagles (5-7).
The Vikings will play their remaining four games against AFC East squads this year, where Favre has compiled a 12-11 career mark, with winning records against the Buffalo Bills (4-3) and Miami Dolphins (4-2), drawing even against the New England Patriots (3-3), and a losing record against his other former team, the New York Jets (1-3).
Of course, a key factor in determining Favre's success or failure over the years against many of these teams is whether or not he has played them at home or on the road.
A Smart Politics analysis of Favre's performances against his 2010 opponents that takes into account his respective career home and away records against them, finds the trend lines looking even more favorable for the Vkings this year.
Whereas Favre has compiled a .630 winning percentage against these 13 teams overall (85-50), he has a .687 career record against them in respective home and away games vis-à-vis the Vikings' 2010 schedule (68-31).
A game-by-game simulation of the Vikings' season based solely on Favre's career mark in home and away games against the team's 2010 opponents, finds the Vikings winning at least 13 games, including their highly-anticipated season opener in New Orleans, where Favre has a 3-1 record in regular season matchups.
The Vikings' only losses would come at the New York Jets in their fourth game on October 11th after the bye week (where Favre is 0-1 in his career, losing 42-17 in 2002) and in their 15th game at Philadelphia on December 26th (where Favre is 0-5 in his regular season career).
Favre has a 2-2 career record at home against the Miami Dolphins, which Minnesota will host in their second game on September 19th.
Overall, Favre has a gaudy 38-11 career home record against the eight teams the Vikings will host in Minneapolis this year.
Favre also has a solid 30-20 mark for his career on the road against the eight teams the Vikings will face away from the Metrodome in 2010.
Now all #4 has to do is suit up and play the games…
Brett Favre's Career (Home/Road) Record Against Minnesota Vikings' 2010 Opponents
Date

Team

Won

Loss

Projection

Sept. 9

New Orleans (A)

3

1

Win

Sept. 19

Miami (H)

2

2

???

Sept. 26

Detroit (H)

16

1

Win

Oct. 11

New York Jets (A)

0

1

Loss

Oct. 17

Dallas (H)

2

0

Win

Oct. 24

Green Bay (A)

1

0

Win

Oct. 31

New England (A)

3

1

Win

Nov. 7

Arizona (H)

3

0

Win

Nov. 14

Chicago (A)

13

4

Win

Nov. 21

Green Bay (H)

1

0

Win

Nov. 28

Washington (A)

1

0

Win

Dec. 5

Buffalo (H)

2

0

Win

Dec. 12

New York Giants (H)

2

1

Win

Dec. 20

Chicago (H)

10

7

Win

Dec. 26

Philadelphia (A)

0

5

Loss

Jan. 2

Detroit (A)

9

8

Win
Table compiled by Smart Politics.
Follow Smart Politics on Twitter.