What Does Wisconsin History Say About Russ Feingold's Chances in 2010?
Five of six U.S. Senators from Wisconsin have won bids for a fourth term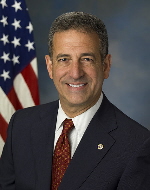 With three-term Wisconsin U.S. Senator Russ Feingold running next-and-neck with likely Republican nominee Rob Johnson for this November's election, and momentum continuing to swing towards the GOP nationwide, there is one bit of Badger State election history that is in the Democratic Senator's favor.
A Smart Politics analysis of the 35 popular vote U.S. Senate elections that have been held in the Badger State since 1914 finds that Wisconsin Senators running for a fourth term have prevailed in five out of six instances.
The margin between Feingold and Johnson, a businessman who is a newcomer to the political scene, has been within two points in each of the last five polls conducted by Rasmussen dating back three months to late May of this year. (Johnson will first need to win his Republican primary held on September 14th).
But Wisconsinites have tended to reward three-term Senatorial incumbents with a fourth term over the decades:
· The legendary Robert La Follette (Sr.) was elected to his fourth term (his second by popular vote) in 1922 by a margin of 64.0 points, winning 80.6 percent of the vote.
· Former Republican Robert La Follette Jr. won his fourth term in 1940 as a Progressive by 3.9 points over GOPer Fred Clausen.
· Republican Alexander Wiley also won his bid for a fourth term, in 1956, by a comfortable 17.4-point margin over Democrat Henry Maier.
· Democrat William Proxmire won over 70 percent of the vote for his fourth term in 1970, defeating Republican John Erickson by 42.3 points.
· Current senior Senator from the Badger State, Democrat Herb Kohl, cruised to an easy 37.8-point victory to win his fourth term in 2006 over Republican Robert Lorge, notching over two-thirds of the vote that November.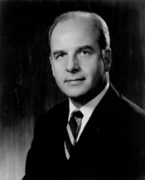 The only U.S. Senator from Wisconsin to fail in his bid for a fourth term was Democrat Gaylord Nelson, who narrowly lost by 1.9 points to former GOP Congressman Robert Kasten in 1980.
Nelson had the misfortune to be up for reelection in a year in which Republicans netted 12 Senate seats across the country – their biggest haul since 1946 when they gained 13 seats, and the fourth largest shift in the Senate by any party since the beginning of the Great Depression.
It is Johnson's hope 2010 proves to be another wave election year for the GOP.
But one difference between Feingold and the elections that propelled the La Follettes, Wiley, Proxmire, and Kohl to fourth terms is that those candidates had averaged double-digit victory margins when winning their preceding three contests.
Robert La Follette Jr. won his first three terms by an average of 46.6 points, with Alexander Wiley at 12.0 points, William Proxmire at 12.3 points, and Herb Kohl at 15.6 points. (La Follette Sr. had won his third term, his first by popular vote, by 27.3 points).
Feingold, meanwhile, has not exactly coasted to victory over the last two decades – winning his first three terms by an average of just 6.7 points. (By 6.6 points to upend incumbent Robert Kasten in 1992, by 2.1 points over Congressman Mark Neumann in 1998, and by 11.3 points over Tim Michels in 2004).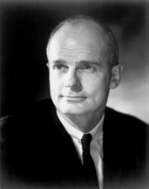 And there is another piece of Badger State history that also does not play in Feingold's favor. Of the 11 former U.S. Senators from Wisconsin elected by popular vote, only one left on his own terms – William Proxmire.
After winning a special election in 1957, and subsequent victories in 1958, 1964, 1970, 1976, and 1982, Proxmire opted not to be a candidate for reelection in 1988, at the age of 72.
All other 10 former U.S. Senators either lost at the ballot box, failed to secure their party's nomination, or died in office:
· Democrat Paul Husting died in his first term in 1917, Republican Robert La Follette Sr. died during his fourth term in 1925, and Republican Joseph McCarthy passed away near the end of his second term in 1957.
· Failing to receive their party's nomination for U.S. Senate were Republicans Irvine Lenroot (in 1926), John Blaine (in 1932), and Robert La Follette Jr. (in 1946, after switching back to the GOP).
· Incumbents losing their general election contests were Democrat F. Ryan Duffy (in 1938), Republican Alexander Wiley (in 1962), Democrat Gaylord Nelson (in 1980), and Republican Robert Kasten (in 1992, to Feingold).
This suggests that while Feingold's time in the U.S. Senate may not be up in 2011, the time to exit the body is not normally a decision a Senator from Wisconsin gets to make.
Follow Smart Politics on Twitter.