Murkowski Primary Struggles Just Another Day in Alaska Politics
Murkowski defeat would mean half of Alaskan U.S. Senators eventually failed to win their party's primary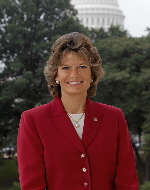 Observers of Alaskan politics over the decades have learned that the unusual is commonplace, particularly when it comes to the comings and goings of the state's congressional delegation.
With challenger Joe Miller leading by nearly 2,000 votes with 98 percent of precincts reporting, two-term Republican U.S. Senator Lisa Murkowski is poised to join a growing list of Alaskan congressional incumbents who have made unexpected exits from Washington, D.C.
Alaska's congressional delegation has been riddled with unpredictability over its 50+ years since statehood, including two deaths, a posthumous victory, nepotism, calls of corruption, and several incumbent Senators who have failed to win their own party's primary.
If Miller's lead stands, Murkowski would be the third U.S. Senator in Alaskan history to fail to win her party's nomination – out of just seven men and women who have served that office from The Last Frontier State. (With one of these, Democratic Senator Mark Begich elected in 2008, yet to face a primary challenge as Senator).
Murkowski would join Democrats Ernest Gruening and Mike Gravel as multi-term incumbents who eventually fell so out of favor that they failed to win their own party's primary in their reelection bids.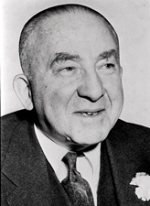 Gruening, one of Alaska's inaugural Senators, had been elected in 1958 and 1962 before losing to Mike Gravel in the Democratic primary in 1968.
Gruening, however, did not leave Washington quietly, but his independent challenge of Gravel and Republican Elmer Rasmuson that November fell short, winning 17.4 percent of the vote for a third place finish.
Gravel himself – after winning the general elections of 1968 and 1974 – would eventually go on to lose the 1980 Democratic primary to Gruening's grandson, Clark.
But while Lisa Murkowski's defeat would be the first time a Republican member of Congress from Alaska had been thwarted in the primary by his or her own party, leaving D.C. for reasons not of the delegation's choosing has been quite commonplace.
Of the eight former U.S. Senators and Representatives from Alaska, only two departed Washington on their own terms.
In addition to the aforementioned Senatorial incumbents who lost their primary bids, another two members of Congress died in office.
Democratic U.S. Senator Bob Bartlett, one of the state's inaugural members of its D.C. delegation, died during his third term in 1968.
A few years later, in October 1972, Democratic at-large Representative Nick Begich disappeared while on a flight to a campaign event from Anchorage to Juneau. The plane was never located.
And while Begich's presumptive death certificate was not issued until two months later, he still won his seat posthumously, by more than 12 points over the man who would later fill his vacancy in a special election the next year, Republican Don Young. Young, who still holds the seat today, cruised to a 70 percent primary victory Tuesday evening.
Two other members of Congress, Democratic Representative Ralph Rivers and GOP Senator Ted Stevens, were defeated during the general elections of 1966 and 2008 respectively.
Only Senator Frank Murkowski, who resigned in 2002, and Representative Howard Pollock, who did not run for his U.S. House seat in 1970, exited D.C. of their own free will – both for gubernatorial bids.
Should Lisa Murkowski get ousted in the primary by Miller, it would not be the first Alaskan congressional race to befuddle outsiders in the Lower 48.
Attempts in recent years to conduct polling of likely Alaskan voters has proven to be difficult for survey organizations.
For example, in 2008, Democratic challenger Mark Begich polled 22 points ahead of 7-term GOP Senator Ted Stevens just one week before the election (Research 2000), only to see Begich win by 1.3 points and less than 4,000 votes in a nail-biter on Election Day.
Less than a month before the 2010 primary, Moore Research had Murkowski doubling-up Miller by a 62-30 percent margin, seemingly leaving the Kansas-born challenger out of the running, despite being endorsed by Sarah Palin nearly two months prior on June 2nd.
However, after spending more than $2 million in her primary run, Murkowski is now poised to exit the Senate in as stunning a manner as she entered it.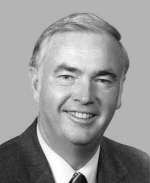 In 2002, the Senator's father, four-term U.S. Senator Frank Murkowski, retired from his seat to become the Governor of Alaska – only to appoint his own daughter to his former seat.
This controversial move caused an uproar in both Democratic and Republican circles in The Last Frontier State – and in part led to Murkowski's unpopularity and primary defeat in his gubernatorial reelection bid in 2006 to Sarah Palin.
It also contributed to Lisa Murkowski's rather tepid 58 percent primary victory in 2004 as she sought a second term.
And while the stain left by the nepotism charges did not ultimately derail her 2004 reelection bid, the 48.6 percent she received in that November's general election was the lowest ever notched by an Alaskan U.S. Senate incumbent in state history at that point in time.
That record would be eclipsed by Ted Stevens' 46.5 percent showing in his 2008 defeat, so Murkowski's 2004 victory is now the second worst performance out of 16 general elections for Alaskan U.S. Senate incumbents.
Follow Smart Politics on Twitter.