No Hometown Advantage for Michele Bachmann in Stillwater
Clark even with Bachmann in per-day fundraising from Stillwater; Congresswoman has shed top of the ticket GOP vote in the City in both 2006 and 2008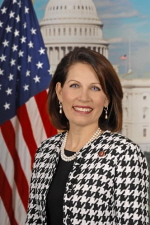 This is the fourth in a series of reports on campaign fundraising in Minnesota's U.S. House races. Previous reports examined which 6th CD candidate was raising more in-state money, which 6th CD candidate was receiving more contributions from Minnesota political elites, and to which candidates Minneapolis residents have made campaign contributions.
While Michele Bachmann's fundraising within the state of Minnesota has been equal to that of her DFL rival Tarryl Clark, she has not yet enjoyed much success in finding contributors in Stillwater, where she launched her political career as a state senator.
Although only boasting a population of a little more than 15,000 residents, Stillwater has been a key fundraising city for U.S. House candidates in the 2010 election cycle.
A Smart Politics analysis of FEC itemized individual contributions from January 1, 2009 through the July 21, 2010 primary reporting period finds Stillwater residents to have donated the 10th most money to Minnesota U.S. House candidates of any city in the Gopher State, with $82,145 across 255 contributions.
At $5.42 per resident, the only other city across the state besides Stillwater with a 2000 U.S. Census population of more than 5,000 residents that has a higher rate of giving to congressional campaigns this election cycle is Edina, at $7.07 per resident ($335,157).
However, of the $82,145 in itemized individual contributions from Stillwater that have been given to Minnesota congressional candidates through mid-July, only $18,495 has been directed to Representative Bachmann, or 22.5 percent of such funds.
By contrast, even though she didn't launch her campaign until late July 2009, Clark has received $61,249 of the $105,862 raised in her home city of St. Cloud, or 57.9 percent of all funds. (St. Cloud ranks 9th on the statewide funding list – just ahead of Stillwater).
Which raises the question: to what candidates are Stillwater residents opening their checkbooks?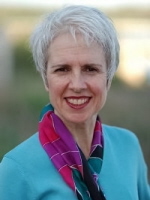 The plurality of funds has actually gone to another Stillwater resident, former 6th CD DFL candidate Maureen Reed.
Reed notched $33,150 in itemized individual contributions from Stillwater (40.4 percent of all U.S. House contributions) before dropping out of the race in early June of this year.
Reed, in fact, was dominating the hometown battle against Bachmann – raising an average of $83.70 per day from the 'Birthplace of Minnesota' while she was in the race, compared to just $32.61 per day for Congresswoman Bachmann.
The hometown support for Reed has helped propel donations from Stillwater to all DFL U.S. House candidates across the Gopher State to nearly double the amount ($54,300) that has been given to Republican candidates ($27,845).
Another $11,350 in donations from Stillwater was targeted to Tarryl Clark, or $31.70 per day for the 358 days she has been in the race through the July 21st reporting period.
In other words, Stillwater is giving virtually the same amount of funds to Clark ($31.70 per day) as they are to their hometown U.S. Representative Bachmann ($32.61 per day).
Money Raised Per Day from Stillwater Residents by 6th CD Candidates
Candidate

Money

Days

Per Day

Michele Bachmann

$18,495

567

$32.61

Tarryl Clark

$11,350

357

$31.70

Maureen Reed

$33,150

396

$83.70
Note: Denotes itemized individual contributions raised from January 1, 2009 through July 21, 2010, adjusted for number of days each candidate has been in the race. FEC data compiled by Smart Politics.
So why isn't Stillwater getting behind Representative Bachmann?
An analysis of the voting behavior of the City over the past four election cycles demonstrates Stillwater residents to have frequently backed Republican candidates in high profile races:
· In the 2002 U.S. Senate race, Republican Norm Coleman won 51.3 percent of the vote in Stillwater, defeating Walter Mondale by 5.5 points.
· In his 2008 reelection bid, Coleman carried Stillwater by a 43.2 to 41.4 percent margin over Al Franken.
· In the 2002 gubernatorial race, Republican Tim Pawlenty cruised to a 10.5-point win over Roger Moe in Stillwater, winning 46.7 percent of the vote.
· In his 2006 gubernatorial reelection bid, Pawlenty maintained his support in Stillwater, winning 47.0 percent of the vote compared to 42.8 percent for DFLer Mike Hatch.
In short, Stillwater is not St. Paul on the St. Croix.
However, it would also be wrong to characterize the City as having a definite right tilt.
In the 2004 and 2008 presidential elections, John Kerry and Barack Obama both carried Stillwater, winning 51.6 and 56.0 percent of the vote respectively.
Amy Klobuchar also won the district with 60.0 percent of the vote during her 2006 rout of former 6th CD Representative Mark Kennedy.
But the success several Republicans have enjoyed in Stillwater over the past decade has yet remained elusive for its hometown Congresswoman.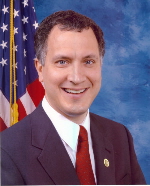 For example, former GOP Congressman Mark Kennedy (who lived two counties over in Watertown) averaged 48.5 percent of the Stillwater vote during his successful 2002 (52.7 percent) and 2004 (44.2 percent) U.S. House bids.
Bachmann, however, has averaged only 35.5 percent of the Stillwater vote during her 2006 (35.3 percent) and 2008 (35.6 percent) campaigns.
Kennedy also ran 6.0 points better in the City during his 2002 U.S. House run than did Tim Pawlenty in that year's gubernatorial contest (52.7 vs. 46.7 percent). Meanwhile, Bachmann ran 11.7 points worse in Stillwater than the Governor in 2006 (35.3 vs. 47.0 percent).
And while Kennedy ran 1.4 points ahead of Norm Coleman in the City in 2002 (52.7 vs. 51.3 percent), Bachmann ran 1.1 points worse than Kennedy in 2006 in his Senate bid (35.3 vs. 36.4 percent) and 7.6 points worse than Coleman in his 2008 contest (35.6 vs. 43.2 percent).
Bachmann's tendency to shed top-of-the-ticket GOP support in her hometown was also apparent in the 2008 presidential race: the Congresswoman received 6.8 points less than fellow Republican John McCain (35.6 vs. 42.4 percent), whereas Mark Kennedy received just 3.1 points less in the City than George W. Bush in 2004 (44.2 vs. 47.3 percent).
Overall, Representative Bachmann has yet to carry even one of the eight precincts that comprise her hometown of Stillwater in either of her U.S. House victories.
Bachmann came closest in 2006 with Ward 3, Precinct 6 – losing to Patty Wetterling by a 458 to 445 vote margin.
By contrast, Pawlenty won five of the eight precincts in 2006, including Ward 4, Precinct 9 by 282 votes. Bachmann lost that precinct by 70 votes.
Norm Coleman won three precincts and tied in another in 2008, carrying Ward 4, Precinct 9 by 279 votes. Bachmann lost the 9th by 186 votes.
Perhaps tellingly, Congresswoman Bachmann launched her two-day bus tour this week not from Stillwater, but from Woodbury.
Follow Smart Politics on Twitter.