Twitter Wars: Tarryl Clark vs. Michele Bachmann
Clark campaign delivers twelve times as many 'tweet attacks' as Bachmann; Bachmann tweets focus on mobilizing supporters while Clark emphasizes policy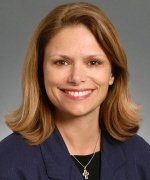 Although Twitter is simply one of many social media tools available to political campaigns in the new election cycle, it is perhaps the fastest growing, and Republicans in Minnesota have been particularly quick to utilize it to get their word out and develop a network of followers, as documented by a Smart Politics report in August 2009.
But how do candidates use Twitter during the heat of a campaign – particularly when that campaign is one of the most high profile and most expensive U.S. House races in the nation?
Smart Politics conducted a content analysis of nearly 900 tweets written by the campaigns of two-term incumbent Republican Michele Bachmann and DFL State Senator Tarryl Clark in Minnesota's 6th Congressional District race.
Through Tuesday, September 28th, the two campaigns have tweeted 869 times collectively this election cycle, with Tarryl Clark leading the pace with more than twice as many (615) as Michele Bachmann's campaign (254).
Clark's Twitter advantage is particularly noteworthy because the State Senator did not enter the race until late July of 2009.
Overall, Clark has tweeted 1.3 times per day she has been campaigning, compared to just 0.4 tweets per day for Bachmann.
Tweets per Day in Minnesota's 6th CD Race
Candidate

Tweets*

Days

Per day

Tarryl Clark

615

477

1.3

Michele Bachmann

254

636

0.4
* From January 1, 2010 through September 28, 2010. Clark data begins when she announced her candidacy on July 29, 2010. Data compiled by Smart Politics.
However, as the campaigns head down the home stretch, the Twitter race has tightened, and Bachmann has surged ahead in recent weeks.
After 13 consecutive months of being out-tweeted, the Bachmann campaign has elevated its use of Twitter to surpass Clark in the months of August and September.
From July 2009 through July 2010, Clark tweeted 513 times compared to just 126 times for Bachmann, quadrupling the use of the medium over her GOP rival.
However, Bachmann outpaced Clark by a 63 to 59 margin in August and leads by a 59 to 43 margin heading into the last two days of September.
Bachmann is also reaching a much larger audience than Clark with each tweet, as she has harnessed more than 8,300 Twitter followers, compared to slightly more than 4,000 for Clark.
But there is something more striking than simply how often each campaign is tweeting, and that is the content of the tweets.
In short, Clark has been on the attack.
Clark has mentioned Michele Bachmann by name on 96 occasions, most in the form of 'attack tweets' against the two-term Congresswoman. By contrast, Representative Bachmann's campaign has mentioned Clark by name in just eight tweets.
Overall, with her 12-fold advantage in the number of attack tweets delivered at her opponent (96 to 8) constituting 15.6 percent of her total tweets to date, Clark is launching "negative tweets" at more than five times the rate of Bachmann (3.1 percent).
Clark's criticisms against the incumbent Congresswoman have been varied, but many focus on Bachmann's media appearances:
· The Bachmann Agenda: National interviews and travel help who? (March 5, 2010, 11:21:02 AM)
· The Bachmann Agenda: Doing media at the expense of doing her job (March 19, 2010, 3:26:54 PM)
· The Bachmann Agenda: More media less legislation (June 5, 2010, 3:14:14 PM)
· "Are you ready to send Michele Bachmann to her next job on Fox News with her best friend Sarah Palin!" (March 27, 2010, 2:13:17 PM)
Another recurring theme from the Clark campaign is that Bachmann's alleged national ambitions have interfered with her position to represent her 6th Congressional District. Here is but a sampling:
· Where is Michele Bachmann today? North Dakota! Where are her priorities? Take a look: (February 12, 2010, 3:19:13 PM)
· The Bachmann Agenda: Self-Promotion at Taxpayer Expense (May 10, 2010, 3:14:14 PM)
· Today Bachmann visits St. Cloud – not to work, but to rally the Tea Party. Time for results instead of rhetoric. (June 4, 2010, 2:38:39 PM)
· Today Michele Bachmann filed for re-election. Her constituents tell her "we will remember" her do-nothing record (May 24, 2010, 3:33:13 PM)
· Michele Bachmann spends another weekend in California, see our new video album (May 14, 2010, 4:05:58 PM)
· The Bachmann Agenda: Rising staff costs, still no results (May 3, 2010, 12:19:35 PM)
· Doing what @BachmannforMN6 doesn't – listening to the good folks of the 6th (March 27, 2010, 10:46:18 AM)
· Today I'm working hard for the people of the 6th CD, while Bachmann jets to Florida to fundraise for GOP Congressman (March 31, 2010, 9:45:53 AM)
· The Bachmann Agenda: More inappropriate fundraising, more national travel (March 2, 2010, 4:34:21 PM)
Still other Clark attack tweets are delivered with short simple strokes of the keyboard:
· What's the Bachmann Agenda? Heartless (March 19, 2010, 12:59:33 PM)
· The Bachmann Agenda: Limitless Hypocrisy (video) (April 15, 2010, 12:11:15 PM)
· What is the Bachmann Agenda? Senseless! Watch: (March 8, 2010, 4:03:26 PM)
Of course, it makes sense to some degree that the challenger in a race, particularly one who is trailing in the polls, stands the most to gain from running negative ads, or, in this case, tweets. (Clark was down nine points to Bachmann in a mid-September SurveyUSA poll).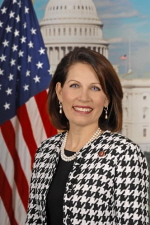 Still, compared to the tweets unleashed by Clark, the relative dearth of attacks in Bachmann's sea of tweets is interesting, mentioning the State Senator by name less than ten times.
Perhaps Bachmann is trying to fashion a new sort of Twitter etiquette for campaigns, and walking the walk after she defended herself to Pennsylvania Senator Arlen Specter's charge last January that she should "Act like a lady," responding, "Well, I think I am a lady."
Still, among those eight tweets that mention her DFL rival's name, the Bachmann campaign did deliver a few zingers, including advertising her new (unwelcomed) nickname of "Taxin' Tarryl":
· Tarryl Clark is at it again. More hypocrisy (September 22, 2010, 4:53 PM)
· More Proof Tarryl Clark Is Out Of Touch… (July 9, 2010, 3:41:30 PM)
· Tarryl Clark Misleads Again! (September 17, 2010, 4:26:24 PM)
· We launched a media campaign talking about "Taxin' Tarryl" Check out our latest ads (May 13, 2010, 6:05:36 PM)
But if she isn't spending much of her time denouncing or even mentioning her opponent on Twitter, then about what is Representative Bachmann tweeting?
Smart Politics found the Bachmann campaign has largely used Twitter to drive people to her various campaign stops (104 tweets, 40.9 percent), to donate money (38, 15.0 percent), and to volunteer for her campaign (16, 6.3 percent).
For example:
· Talking with the owner of Fury Motors in Lake Elmo before the Parade. (September 18, 2010, 11:25:22 AM)
· Have you done your part? Sign up today to help win in November! (September 21, 2010, 12:58:45 PM)
Another 7.5 percent of Bachmann's tweets have attempted to drive her followers to other social media, such as Facebook, or to download applications that enhance her mobilization efforts:
· Join the over 81,000 people who have "liked" me on Facebook! (September 28, 2010, 3:17 PM)
· Have an Iphone? Download the Bachmann for Congress App NOW. (September 3, 2010, 11:56:48 AM)
· Have you signed up for text message alerts yet? If not, text VICTORY to 69467 to stay connected to my campaign. (August 24, 2010, 8:04:13 PM)
In total, 69.7 percent of Bachmann's tweets were efforts to mobilize supporters in some direct way for her campaign.
By contrast, less than half of State Senator Clark's tweets centered around these mobilization efforts (49.7 percent).
Only 30.6 percent of Clark's tweets focused on her campaign stops and schedule, with another 11.1 percent on fundraising, 4.6 percent on social networking, and 3.4 percent on volunteering for her campaign.
Instead, Clark has spent much more time than her GOP rival tweeting on her endorsements (6.0 percent) and, in particular, discussing federal and state policy (15.1 percent).
Clark's policy tweets were most frequently focused on jobs and the economy (29 times), such as this tweet from July:
· Focusing on putting #mn06 back to work today with roundtables on unemployment and infrastructure jobs. (July 8, 2010, 3:50:47 PM)
Clark also tweets semi-regularly on education (23 times), transportation (19), veterans' issues (18), and Social Security and seniors (11).
Although she did release a flurry of four tweets celebrating the implementation of some of the new health care legislation that went into effect last week, Clark has generally not emphasized health care policy on Twitter (ranking sixth in her policy tweets, with nine).
Congresswoman Bachmann's policy tweeting, meanwhile, largely focused on health care (8 tweets), taxes (7), and ACORN (4).
And as for Clark's criticism that Bachmann spends too much time with the media, the Congresswoman is not shying away from the coverage of her campaign.
The third most frequent issue about which Bachmann tweeted was her media appearances or media coverage of her campaign (29 times, 11.4 percent):
· Day #2 of my bus tour has begun- read a great write up of day #1 from @aaarf (August 26, 2010, 8:50:13 AM)
· Check out WCCO Sunday morning at 10am. I will be speaking with Esme Murphy. (July 11, 2010, 9:10:28 AM)
· ICYMI: My interview with Sean Hannity from last night (August 11, 2010, 4:29:17 PM)
Clark, meanwhile tweeted 22 times about her media appearances and the coverage of her campaign (3.6 percent).
Clark also tweeted about the DFL caucuses and conventions (40 tweets, 6.5 percent), sports (13, 2.1 percent), and her personal life (11, 1.8 percent).
Bachmann, meanwhile, has on occasion used Twitter to lend support to the campaigns of other GOP hopefuls, such as Rand Paul, Sharron Angle, Christine O'Donnell, Marco Rubio, Scott Brown, and Pete Hoekstra:
· #FF Make sure to support the "Bachmann Five" @DrRandPaul @SharronAngle @ToomeyForSenate @ChristineOD @marcorubio (September 24, 2010, 8:41 AM)
· POTUS used taxpayer $ at ribbon ceremony to cheapshot Rep Hoekstra. Soon POTUS may be calling Hoekstra Governor (July 19, 2010, 8:50:02 AM)
· Hoping for the best in MA tomorrow. Good luck to Scott Brown! (January 18, 2010, 6:59:23 PM)
Overall, considering the intensity of this 6th CD race, their campaigns have not been on the attack via Twitter as much as one might expect.
This is due in part because most of those who follow the candidates on Twitter, and who would read the tweets, are likely already supporters, and don't need to be convinced to support the candidate – they need to be mobilized.
That said, with Democratic enthusiasm for November's election waning vis-à-vis Republicans, Clark might feel a particular need to rally her base, and Congresswoman Bachmann has increasingly been red meat for the left wing of the Democratic Party.
As such, even if it remains a one-sided battle, expect the Twitter wars to continue through November 2nd.
Follow Smart Politics on Twitter.