Dan Maes Poised to Set Record Low for GOP in Colorado Gubernatorial Election History
Meanwhile, Tom Tancredo looks to land the best third party showing in Colorado since the 1890s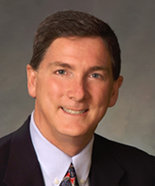 The latest gubernatorial horserace polling coming out of Colorado continues to show the campaign of Republican Party nominee Dan Maes imploding, with support for the political newcomer now down into the single digits.
The crumbling of Maes' campaign in the Centennial State stands in stark contrast to the momentum the Republican Party has enjoyed across most of the nation this election cycle.
And just how low has Maes fallen?
So low, in fact, that a Smart Politics analysis finds Maes is well on his way to set the record for the worst performance by a GOP gubernatorial candidate in Colorado history.
Maes is also at risk of turning in the lowest ever percentage of the vote by either major party dating back to the state's inaugural gubernatorial contest in 1876.
Coming out of his narrow GOP primary victory over plagiarism-plagued Scott McInnis, Maes has seen his support gradually drift from the low 30s in mid-August to just single digits over the last two weeks, according to polls by partisan and non-partisan outfits (SurveyUSA/Denver Post, 9 percent; Public Policy Polling, 5 percent; Magellan Strategies, 9 percent).
Democratic Denver Mayor John Hickenlooper is considered the favorite in the race, leading in every public poll conducted since the end of the primary season (though never once reaching the 50 percent mark).
But if Maes fails to get out of the single digits on Election Day, he will take ownership of the poorest Republican gubernatorial candidacy in state history.
The previous low-point for a GOP nominee in Colorado occurred during the 1896 election, when Republican George Allen received just 12.7 percent of the vote for third place, behind Democrat Alva Adams (who also had the backing of Silver Republicans) and Populist M.S. Bailey.
On only one other occasion has the Republican nominee failed to win 30 percent of the vote and second place across the state's 54 gubernatorial election cycles.
That took place during the election of 1912 – when the Party was fractured and Progressive candidate Edward Costigan edged out GOPer C.C. Parks for second place (24.9 to 23.7 percent), while Elias Ammons maintained control of the governor's mansion for the Democrats.
Performance by Republican and Democratic Candidates in Colorado Gubernatorial Elections, 1876-present
Percent

Republican

Democrat

Total

60-69

1

6*

7

50-59

18

18*

36

40-49

23

24

47

30-39

10

4

14

20-29

1

0

1

10-19

1

0

1

0-9

0

2

2
* Note: In 1898 and 1900 the Democratic and People's Party joined forces to run candidates on the Fusion Party ticket. Table compiled by Smart Politics.
A newcomer to the Colorado political scene, Maes' representation about his experience in law enforcement earlier in his life in Kansas has hurt the credibility of his campaign, and he is now polling so poorly that he may have a shot at the all-time low water mark for either major party in Colorado gubernatorial history – a 4.6 percent performance by Democrat Charles Thomas during the 1894 election.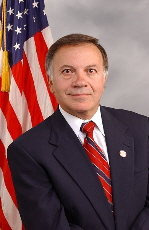 The beneficiary of Maes' plunge has obviously been former Republican Congressman and Presidential candidate Tom Tancredo, who is running on the American Constitution Party ticket.
Tancredo – polling in the high 30s and low 40s in most polls conducted this month – has siphoned off nearly all of Maes' initial support, and is now positioned to notch the highest third party vote total in Colorado since the late 1800s.
Tancredo also has an outside shot at the best ever showing by a third party candidate across the 54 gubernatorial elections since statehood.
The last time a third party gubernatorial candidate reached even the 10 percent mark in Colorado was nearly 100 years ago in 1914, when the aforementioned Progressive Costigan saw his 24.9 percent tally from 1912 cut in half to 12.4 percent.
Tancredo will likely at least triple that mark next week.
The last time a third party candidate won 40 percent of the vote was in 1894 when incumbent Populist Governor Davis Waite won 41.1 percent, falling short in his bid for a second term.
Waite won 46.7 percent during his 1892 victory – approximately the level of support Tancredo will need if he is to win the Governor's mansion on Tuesday.
Follow Smart Politics on Twitter.