Female Candidates to Shatter Records Across the Country on Election Day
More than a dozen women will set state records on Tuesday for female gubernatorial and U.S. Senate candidacies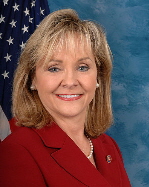 While the female vs. female gubernatorial matchups in Oklahoma and New Mexico drew headlines early in the 2010 election cycle – guaranteeing each state will have its first female governor next year – several other prominent statewide candidates are also positioned to break records next Tuesday evening.
In total, at least a dozen states will see new bars set for female gubernatorial and U.S. Senate candidates on November 2nd – although not all records will be set in victory.
Gubernatorial Races
In gubernatorial races, more than a half-dozen candidates will make history on Election Day.
In South Carolina, win or lose, Republican Nikki Haley will set the record for the best performance by a female gubernatorial candidate in state history. Haley is the first such major party nominee in the Palmetto State, and has led her Democratic opponent Vincent Sheheen in all horserace polls conducted this year.
In Maine, Democrat Libby Mitchell has already been a trailblazer for female politicians – becoming the first woman in the U.S. to hold the top positions in both the State House (Speaker) and State Senate (President) during her long legislative career.
Now Mitchell has designs on becoming the first female governor of the Pine Tree State. Despite a crowded field that includes frontrunner GOPer Paul LePage and independent Eliot Cutler, Mitchell will likely at least eclipse Republican Susan Collins' state record for the best performance by a female candidate of any political party (23.1 percent in 1994).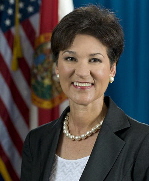 In Florida, Democratic nominee Alex Sink is hoping to become the Sunshine State's first female governor in her matchup against Republican Rick Scott.
As Sink is the first major party gubernatorial nominee in Florida history, she will therefore set the mark for the strongest voter support for a woman in a governor's race, even if defeated.
In California, Republican Meg Whitman may be trailing in the latest polls to Democrat Jerry Brown, but she too has guaranteed her place in history by being the Golden State's first female GOP gubernatorial nominee. Even if Whitman does not become the first female governor of California, she could still eclipse Dianne Feinstein's record for the best showing by any such female candidate (45.8 percent in 1990).
New Mexico will celebrate its first female governor in either GOP front runner Susana Martinez or Democrat Diane Denish. Both women will also set female gubernatorial candidate records for their respective parties.
In Oklahoma, Republican Mary Fallin (pictured at top) is poised to become that state's first female governor, with big leads in the polls over Democrat Jari Askins. Askins, however, has a chance to set the mark for the best performance by a female Democratic gubernatorial candidate, needing to best Laura Boyd's 40.9 percent during her 1998 run.
A few other female gubernatorial candidates have long shots to no shots at setting state records.
In Arizona, incumbent Jan Brewer has a slim chance at setting the Republican and statewide gubernatorial records for a female candidate. Former Governor Jane Dee Hull holds the GOP record (61.0 percent in 1998) while Brewer's predecessor, Janet Napolitano, set the state record during the last election cycle (62.6 percent in 2006).
In Wyoming, Democrat Leslie Petersen is polling in the 20s against Republican Matt Mead, and therefore has no chance to set the state mark held by former Governor Nellie Tayloe Ross in 1924 (55.1 percent).
U.S. Senate Candidacies
In U.S. Senate races, more than a dozen major party female candidates will be on the ballot, with several candidates about to make history in their state.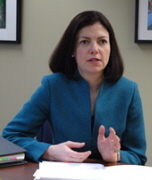 In New Hampshire, front running GOPer Kelly Ayotte is hoping to become the first female Republican Senator from the Granite State, and will own the best mark ever by a Republican female nominee (she is the first). With a strong victory, Ayotte could also notch the best performance by a female Senatorial candidate by any party, a mark currently held by Jeanne Shaheen (51.6 percent in 2006).
Despite taking several blows from the left and the national media, Delaware Republican nominee Christine O'Donnell will likely set a state record – albeit in defeat – for the largest percentage of votes cast for a female U.S. Senate candidate in the First State. O'Donnell nearly set that record in her 2008 campaign, but fell half a percent short of M. Jane Brady's 35.8 percent tally from 1990.
Although Republicans will dominate in Iowa's top of the ticket gubernatorial and U.S. Senate races, Democratic U.S. Senate nominee Roxanne Conlin is virtually guaranteed to set a new statewide record for the largest support ever received by a female candidate. While Conlin is no match for popular Senator Chuck Grassley, all she needs to do is eclipse the 27.2 percent won by Democrat Jean Lloyd Jones in 1992 to own statewide female candidacy records for both gubernatorial and U.S. Senate contests.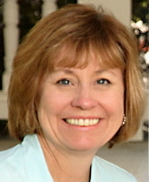 In perhaps the nation's most closely watched U.S. Senate race, Sharron Angle is the first female Republican nominee in Nevada history, and seems to have at least a 50-50 shot at becoming the Silver State's first female Senator. Even if she underperforms on Election Day, Angle is expected to set a new record for female U.S. Senate candidates in Nevada, a mark currently held by Democrat Mary Gojack (37.4 percent in 1980).
In Connecticut, Republican nominee Linda McMahon appears to be an underdog in her bid to become that state's first female Senator. But McMahon will own the best GOP performance for a woman in the Constitution State and has a shot at beating the state record of 45.5 percent set by Democrat Gloria Schaffer in 1976.
Finally, in California, Carly Fiorina is the Golden State's first female Republican U.S. Senate nominee, and will therefore set a new mark for GOP women next Tuesday. Fiorina's poll numbers indicate she has no chance, however, at taking the state record for a female U.S. Senate candidate by any party, a record currently held by Democrat Dianne Feinstein (59.4 percent in 2006).
Female Democratic challengers in Kansas (Lisa Johnston), Missouri (Robin Carnahan), and North Carolina (Elaine Marshall) are also all off the pace to set new state records for women in their respective U.S. Senate races.
Follow Smart Politics on Twitter.