Election Profile: Iowa's 2nd Congressional District
Smart Politics is running a series of election profiles of Upper Midwestern congressional races leading up to the November 2nd elections. The series will culminate with Smart Politics' official projections. The second profile in the series is Iowa's 2nd Congressional District race.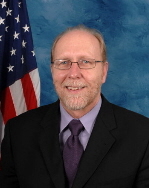 Candidates:
Democrat: David Loebsack (2-term incumbent)
Republican: Marianette Miller-Meeks
Constitution: John Tack
Libertarian: Gary Sicard
District Geography:
Iowa's 2nd Congressional District comprises fifteen counties in the southeastern part of the state: Appanoose, Cedar, Davis, Des Moines, Henry, Jefferson, Johnson, Lee, Linn, Louisa, Muscatine, Van Buren, Wapello, Washington, and Wayne.
History:
Loebsack, a former professor of political science at Cornell College in Mt. Vernon, scored one of the biggest upsets across the country in 2006 when he defeated 15-term GOP incumbent Jim Leach. Leach's defeat was somewhat surprising as he was a moderate-to-liberal Republican who had been a strong critic of the Iraq War prior to the election and had consistently denounced neo-con foreign policies. Loebsack won by 2.9 points in a district that had voted Republican by 19.7 points for Leach in 2004.
Loebsack enjoyed a more comfortable 18.4-point win for his second term in 2008 against GOP nominee Marianette Miller-Meeks, aided by another Democratic wave.
Loebsack has served both of his terms on the House Education and Labor Committee and the House Armed Services Committee.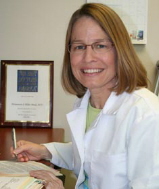 GOPer Miller-Meeks has returned for a rematch in 2010, and is hoping to become the first Iowa woman elected to Congress. Iowa is one of just four states that has never had a woman serve in Congress (along with Delaware, Mississippi, and Vermont), and is one of five states to never have elected a women to D.C. (joined by North Dakota).
The 38.8 percent won by Miller-Meeks in 2008 was the best performance for a female Republican running for Congress in Hawkeye State history, across the 642 general and special election U.S. House contests and 35 popular vote U.S. Senate elections that have been conducted since statehood.
Two third party candidates are also on the ballot – Libertarian Gary Sicard and the Constitution Party's John Tack.
This marks the first time a Constitution Party candidate has appeared in an Iowa U.S. House contest. The best performance by a Libertarian in a 2nd CD race was Kevin Litten in 2002 at 2.0 percent, just shy of the 2.1 percent statewide mark set by Russ Madden in the 2000 1st CD race.
Outlook:
Barack Obama carried the 2nd CD by 21 points in 2008 and John Kerry won it by 11 points in 2004. Miller-Meeks should make the race more competitive this time around, but the district's +7 Democratic Partisan Voting Index score makes it just the 304th most Republican district in the nation.
Follow Smart Politics on Twitter.