Election Profile: Minnesota's 2nd Congressional District
Smart Politics is running a series of election profiles of Upper Midwestern congressional races leading up to the November 2nd elections. The series will culminate with Smart Politics' official projections. The sixteenth profile in the series is Minnesota's 2nd Congressional District.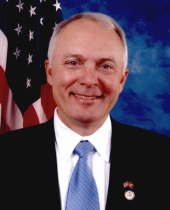 Candidates:
Republican: John Kline (4-term incumbent)
DFL: Shelley Madore
District Geography:
Minnesota's 2nd Congressional District comprises the south central counties of Carver, Goodhue, Le Sueur, Rice, Scott, most of Dakota County, the southern part of Washington County, and one district in Hennepin County.
History:
Kline had the narrowest margin of victory in Gopher State U.S. House races in the 2002 election when he shocked the state by defeating DFL incumbent Bill Luther by 11.1 points in the newly drawn 2nd District. Luther had served the 6th District prior to redistricting and had defeated Kline in 2000 by 1.6 points – with conservative Constitution Party candidate Ralph A. Hubbard winning 2.4 percent of the vote.
Kline cruised to a 16.1-point victory over DFL-er Teresa Daly in 2004, a 16.2-point win over Colleen Rowley in 2006, and a 14.7-point vitory over Steve Sarvi in 2008.
Kline, a retired Marine colonel, is a member of the House Armed Services Committee and the Education and Labor Committee, where he is the ranking member.
Kline will be opposed by former one-term DFL State Representative Shelley Madore (HD 37A, 2007-2008). Madore pulled a mild upset over Dan Powers in the 2nd CD DFL primary last August.
Through mid-October, Kline enjoyed a 20 to 1 advantage over Madore in funds raised this election cycle and a 35 to 1 advantage for cash on hand to spend during the last few weeks of the campaign.
Outlook:
Although Kline has notched double-digit victories during all four election cycles since redistricting in 2002, the Gopher State's 2nd CD has been one of the most competitive in the nation overall. Its 14.5-point average margin of victory sine 2002 is the 36th smallest in the country.
Additionally, the difference between Kline's ideological voting record and the district's partisan makeup is one of the biggest in the country (the 2nd CD is just the 197th most Republican in the nation).
In 2010, however, these are simply points of trivia rather than indications that the Congressman will be at all vulnerable during this election cycle. The 2nd CD has a +4 Republican Partisan Voting Index tilt and both John McCain and George W. Bush carried the district in 2008 (1 point) and 2004 (4 points) respectively.
Follow Smart Politics on Twitter.