Election Profile: Wisconsin's 7th Congressional District
Smart Politics is running a series of election profiles of Upper Midwestern congressional races leading up to the November 2nd elections. The series will culminate with Smart Politics' official projections. The thirteenth profile in the series is Wisconsin's 7th Congressional District.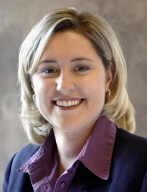 Candidates:
Democrat: Julie Lassa
Republican: Sean Duffy
Independent No War No Bailout: Gary Kauther
District Geography:
Wisconsin's 7th Congressional District stretches from the central to the northern counties in the state: Ashland, Bayfield, Barron, Burnett, Chippewa, Douglas, Iron, Lincoln, Marathon, Portage, Price, Rusk, Sawyer, Taylor, Washburn, Wood and parts of Clark, Eau Claire, Langlade, Polk, and Oneida counties.
History:
The retirement of 21-term incumbent (and Appropriations Chair) David Obey has opened up one of the GOP's prized districts in 2010.
Obey was elected in 1969 by 3.2 points over Walter J. Chilsen to fill the vacancy caused by the resignation of 9-term GOP Representative Melvin R. Laird to become Secretary of Defense, making him the youngest member of Congress at that time.
Obey successfully defended his seat in each of the next 20 elections, by an average margin of victory of 29.5 points. The closest race Obey ever faced was during the Republican revolution of 1994, when he beat his GOP contender Scott West by 8.7 points.
The Democrats send State Senator Julie Lassa to try to take Obey's place on Capitol Hill. Lassa has represented SD 24 since a 2003 special election that she won by 32.3 points in a four candidate race. Lassa was reelected by 35.2 points in 2004 and 35.4 points in 2008.
Republican nominee Sean Duffy has been the District Attorney of Ashland County since 2002. He is also well-known for his reality show stints in the 1990s and early 2000s (The Real World, Road Rules).
Also appearing on the ballot is Gary Kauther, under the Independent No War No Bailout banner.
Outlook:
Despite Obey winning the district on cruise control for years, Wisconsin's 7th CD only has a slight Democratic tilt during the last two presidential election cycles of +3 points. That makes it just the 174th most Democratic district in the nation. Barack Obama won the district by 13 points while John Kerry won it by just one point. As such, nothing has come easy for State Senator Lassa during this campaign, and Duffy has outraised her by more than $600,000 through mid-October. Take that fundraising advantage as a sign of strong momentum for the GOP in the 7th CD heading into Election Day.
Follow Smart Politics on Twitter.