Ex-Con Traficant Tops Independent & 3rd Party Candidates in Contested 2010 U.S. House Races
Former 9-term congressman and federal convict wins 16.1 percent in bid for his old seat – best among alternative party candidates in 2010 in districts contested by both Democrats and Republicans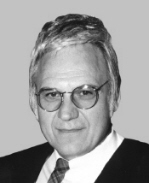 While Jim Traficant's 2010 campaign for his old 17th Congressional District seat in Ohio this fall may have received less fanfare than his 2002 run from behind bars, the former Democratic congressman nonetheless turned in the most impressive campaign from a non-major party U.S. House candidate this cycle.
A Smart Politics review of 2010 U.S. House election data finds that the 16.1 percent won by Traficant in his 17th CD race in Ohio was the best showing by an independent or third party candidate in districts contested by both Republican and Democratic candidates.
And he did it without spending a dime.
The former 9-term Democratic congressman – known in D.C. for his colorful style, plain talk, and rogue voting record – was expelled from the House on July 24, 2002 (H. Res. 495), approximately three months after his conviction in federal district court on an array of felony corruption charges (e.g. tax evasion, bribery, racketeering).
Traficant bested the 15.2 percent he won back in 2002 when he ran for his seat from behind bars after being incarcerated in federal prison – recording the largest tally for an independent or third party candidate in a U.S. House race with both Republican and Democratic candidates on the ballot in that cycle as well.
In both 2002 and 2010, Traficant lost to one of his former aides, soon to be 5th term Democratic U.S. Representative Tim Ryan.
Traficant was released from prison in September of last year after serving more than seven years in various facilities.
A tea partier in many respects long before the tea party became a bonafide movement, Traficant's 2010 congressional campaign was run on a shoestring budget – without even the shoestring.
According to FEC reports, Traficant did not raise any money for his 2010 bid, compared to the $1.19 million spent by Ryan.
Ryan ended up spending $11.90 per vote won (100,295 votes, or 53.7 percent) while Republican Jim Graham spent $1.26 per vote (56,441, or 30.2 percent).
Traficant did not spend a penny for any of the 29,969 votes he received on Election Day.
Only three other independent or third party candidates who squared off against both Democratic and Republican candidates reached double digits.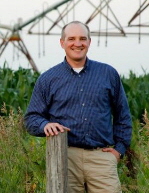 After Traficant, the next best showing was turned in by Dan Hill, a conservative who was nominated by petition in Nebraska's 3rd CD race.
Hill received 12.0 percent – just 5.9 points behind Democrat Rebekah Davis (17.9 percent) in a race easily won by Republican incumbent Adrian Smith.
In Florida's 12th CD, Tea Party candidate Randy Wilkinson won 10.7 percent in an open seat race won by Republican Dennis Ross.
In Tennessee's open 3rd CD contest, independent Savas Kyriakidis won 10.5 percent in a district won by Republican Chuck Fleischmann.
Ten independent and third party candidates scored better than Traficant's 16.2 percent, although none of them faced two major party candidates in their respective races.
Nine ran in districts without a Democrat on the ballot:
· FL-06: Independent Steve Schonberg (28.5 percent)
· OK-01: Independent Angelia O'Dell (23.2 percent)
· FL-04: Independent Troy Stanley (22.8 percent)
· MO-09: Libertarian Christopher Dwyer (22.3 percent)
· LA-05: Independent Tom Gibbs (21.4 percent)
· TX-24: Libertarian David Sparks (18.4 percent)
· TX-07: Libertarian Bob Townsend (18.0 percent)
· TX-31: Libertarian Bill Oliver (17.5 percent)
· AL-01: Constitution Party candidate David Walter (16.9 percent)
One other independent candidate, Bob Jeffers-Schroder in WA-07, ran in a disrict without a Republican on the ballot, winning 17.0 percent.
It remains to be seen whether Traficant, who will turn 70 next year, has run for political office for the last time.
Follow Smart Politics on Twitter.