Reapportionment Election Cycles See Highest Turnover in Partisan Control of Presidency
Political parties have lost control of the White House in years ending in '2' at more than twice the rate than all other election cycles since the 1850s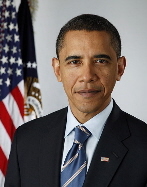 With the U.S. Census Bureau set to announce new reapportionment numbers on Tuesday, political analysts are observing how the new allotment of U.S. House seats will make the 2012 electoral map more difficult for President Barack Obama during his reelection campaign.
Solid Republican states in presidential elections (e.g. Texas, Utah, South Carolina, Georgia) are poised to gain seats (and electoral votes) while solid Democratic states (e.g. New York, Massachusetts, Michigan, New Jersey) are poised to lose seats.
If Obama does indeed lose reelection in 2012, it will not come as a surprise when viewed through the lens of history.
A Smart Politics study of presidential election results dating back 40 cycles to 1852 finds that presidential election years ending in '2' have seen more changes in partisan control of the White House than any other cycle.
Election cycles with newly apportioned congressional districts have seen a change in presidential control 75 percent of the time (six of eight cycles), compared to just 34 percent of the time in years ending in '0,' '4,' '6,' or '8' (11 of 32 cycles).
Since the 1890s, only once has a political party retained presidential power during a reapportionment cycle (Richard Nixon for the GOP in 1972):
· In 1892, Democrat Grover Cleveland defeated incumbent Republican Benjamin Harrison (who had defeated Cleveland in 1888).
· In 1912, Democrat Woodrow Wilson defeated incumbent Republican William Taft (and Progressive Teddy Roosevelt).
· In 1932, Democrat Franklin Roosevelt defeated incumbent Republican Herbert Hoover.
· In 1952, Republican Dwight Eisenhower won back the presidency for Republicans over Adlai Stevenson after Democrat Harry Truman opted not to run for reelection.
· In 1992, Democrat Bill Clinton, with an assist from Reform Party candidate Ross Perot, defeated incumbent Republican George H.W. Bush.
In 1852, Democrats also pried back control of the White House – this time from the Whigs – with Franklin Pierce's landslide victory over Whig nominee Winfield Scott.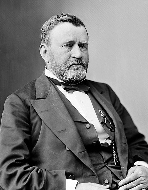 The only other incumbent party victory in a reapportionment cycle since the 1850s was Republican Ulysses S. Grant's reelection rout in 1872 over Democrat Horace Greeley.
But while political parties have had difficulty maintaining control of the presidency during years ending in '2' – the reverse has been the case in other election cycles.
Since the 1850s, incumbent partisan control of the presidency has been maintained:
· In 7 of 8 cycles in years ending in '4': 1864 (Lincoln), 1904 (T. Roosevelt), 1924 (Coolidge), 1944 (FDR), 1964 (LBJ), 1984 (Reagan), and 2004 (George W. Bush)
· In 6 of 8 cycles ending in '6': 1856 (Buchanan), 1876 (Hayes), 1916 (Wilson), 1936 (FDR), 1956 (Eisenhower), and 1996 (Clinton)
· In 5 of 8 cycles ending in '8': 1868 (Grant), 1908 (Taft), 1928 (Hoover), 1948 (Truman), and 1988 (George H.W. Bush)
· In 3 of 8 cycles ending in '0': 1880 (Garfield), 1900 (McKinley), and 1940 (FDR)
Overall, incumbent parties have won 21 elections during non-reapportionment years and lost just 11, or a 66 percent rate of holding the presidency.
That compares to just a 25 percent success rate in reapportionment years (two of eight).
Incumbent Party Success in Presidential Elections By Cycle, 1852-2008
Year

Won

Lost

Percent

Ending in '2'

2

6

25.0

Ending in '4'

7

1

87.5

Ending in '6'

6

2

75.0

Ending in '8'

5

3

62.5

Ending in '0'

3

5

37.5

Non-reapportionment

21

11

65.6
Data compiled by Smart Politics.
The failure of political parties to keep the White House during reapportionment years comes despite the fact they have run incumbents in six of these eight cycles (in 1872, 1892, 1912, 1932, 1972, and 1992).
Incumbents have run for reelection in 17 of 32 cycles in non-reapportionment years.
Follow Smart Politics on Twitter.