African-Americans Still Dreaming of Equal Representation in Congress
Black Americans have been elected to the U.S. House in less than half the states throughout history and to the U.S. Senate in just three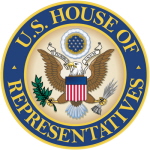 More than 42 years after the assassination of Martin Luther King, Jr., and more than 47 years after his iconic "I Have a Dream" speech at the Civil Rights March in Washington, D.C, there are still measurable gaps in racial equality in the United States – one of the most glaring is perhaps the still slow progress in electing African Americans to the U.S. Congress.
Through the 2010 election, 47 states have yet to elect an African American to the U.S. Senate and 26 states have never elected a black American to the U.S. House.
On the Senate side, only three states have elected black senators in U.S. history: Mississippi (Hiram Revels in 1870, Blanche Bruce in 1874), Illinois (Carol Moseley-Braun in 1992, Barack Obama in 2004), and Massachusetts (Edward Brooke in 1966). A third Senator from Illinois, Roland Burris, was appointed to his seat in 2009.
Only half of these senators served a full term: Moseley-Braun (one term), Bruce (one term), and Brooke (two terms).
No African Americans currently serve in the nation's upper legislative chamber.
In the House of Representatives, 121 blacks have been elected over the last 140 years across 24 states.
However, more than half of these representatives come from just six states: Illinois (14), California (12), South Carolina (10), New York (9), Georgia (8), and North Carolina (8).
In the 2010 election, 42 blacks from 21 states were elected to the 112th Congress, or 9.7 percent of the 435-seat body.
Not only are blacks currently still underrepresented in the House by more than a third vis-à-vis their proportion of the U.S. population (approximately 13 percent in 2010), but several areas of the nation have still yet to send an African American to the nation's lower legislative chamber.
States that have never elected an African American to the U.S. House are spread out across all four regions of the country (regions as designated by the U.S. Census Bureau):
· Five states in the Midwest: Iowa, Kansas, Nebraska, North Dakota, and South Dakota
· Five states in the Northeast: Maine, Massachusetts, New Hampshire, Rhode Island, and Vermont
· Four states in the South: Arkansas, Delaware, Kentucky, and West Virginia.
· Twelve states in the West: Alaska, Arizona, Colorado, Hawaii, Idaho, Montana, Nevada, New Mexico, Oregon, Utah, Washington, Wyoming.
It is true that, with the exception of Massachusetts and Kentucky, most of these states have historically been among the least populated in the nation. And many of these have not had a large black population.
Still, the steps toward true equality will be greater when more African Americans are elected in districts without significant or majority black populations.
For example, California currently stands alone in the 13-state West region as the only state to have elected an African American to Congress.
The Golden State has elected the second most blacks to the U.S. House with 12 to date.
Overall, 79 percent of blacks who have served in the U.S. House have been Democrats (96 of 121) with 21 percent members of the GOP (25).
In the 112th Congress, all but two of the 42 black American U.S. Representatives are Democrats (excepting Republicans Allen West of Florida and Tim Scott of South Carolina).
Number of Black Americans Elected to the U.S. House of Representatives by State
State

Dem

GOP

Total

Illinois

13

1

14

California

12

0

12

South Carolina

1

9

10

New York

9

0

9

Georgia

7

1

8

North Carolina

4

4

8

Florida

5

2

7

Alabama

3

3

6

Michigan

6

0

6

Texas

6

0

6

Maryland

5

0

5

Louisiana

3

1

4

Missouri

4

0

4

Pennsylvania

4

0

4

Indiana

3

0

3

Mississippi

2

1

3

Ohio

3

0

3

Tennessee

2

0

2

Virginia

1

1

2

Connecticut

0

1

1

Minnesota

1

0

1

New Jersey

1

0

1

Oklahoma

0

1

1

Wisconsin

1

0

1

Total

96

25

121
Table compiled by Smart Politics with information from the Office of the Clerk of the U.S. House of Representatives.
Follow Smart Politics on Twitter.