Could Republicans Sweep the Midwest in US Senate Races Again in 2012?
GOP won nine Senate seats in the region last November for the first time since 1920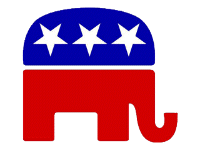 Things are still going south for Senate Democrats in the Midwest.
Fresh off their worst ever performance in Midwestern U.S. Senate races in 2010 comes Tuesday's announcement that veteran Democratic lawmaker Kent Conrad of North Dakota will retire after the end of this term.
Conrad's retirement, and the still shaky economic climate, do not bode well for Democrats who will be the incumbent party on the ballot in most of the region's 2012 races.
Eight Midwestern states will have Senate races in next year's election, and all but one (Indiana) are held by Democrats.
Democrats will defend seats in Michigan, Minnesota, Missouri, North Dakota, Nebraska, Ohio, and Wisconsin.
But can Republicans even dream of another sweep?
The GOP certainly set a high bar for itself in the 2010 election cycle – winning Senate races across the Midwest in historic fashion.
GOP pick-ups in Illinois, Indiana, North Dakota, and Wisconsin – plus holds in Iowa, Kansas, Missouri, Ohio, and South Dakota – brought the Republican Party a clean sweep of the region: 9 for 9.
This marked the first time in 90 years – since 1920 – that Democrats failed to carry at least one of the region's nine Class III Senate seats.
Prior to 2010, it had been 64 years since Democrats failed to win a single Midwestern Senate seat, when the GOP won each of the eight Class I seats on the ballot in the first post-war election in 1946.
Class I seats will also be on the ballot in 2012.
Republicans also shut out Democrats in 1928 (Class I seats) and the region's seven Class II seats in 1918, 1924, and 1942.
Overall, since popular vote elections were introduced for the nation's upper chamber 100 years ago, Republicans have won 251 of 435 Midwestern general and special U.S. Senate contests (57.7 percent), compared to 175 seats for Democrats (40.2 percent), and nine seats for third parties (2.1 percent).
Of course, it would probably take another cycle of dire economic news and more Democratic retirements for Republicans to repeat their 2010 performance in 2012.
Democrats won the seven Senate seats they will be defending next year by an average of 22.6 points in 2006: winning by 2.3 points in Missouri, 12.3 points in Ohio, 15.7 points in Michigan, 20.1 points in Minnesota, 27.8 points in Nebraska, 37.8 points in Wisconsin, and 39.3 points in North Dakota.
Most prognosticators currently favor Democrats in Michigan, Minnesota, and Wisconsin while Missouri, Nebraska, and Ohio are considered closer to the 'toss-up' category.
The GOP is now the presumptive favorite to win in North Dakota and Indiana (in a seat held by Republican Richard Lugar).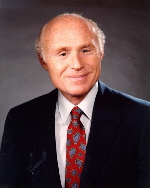 But retirements by Herb Kohl in Wisconsin or Ben Nelson in Nebraska would shift those state's races to the toss-up and likely Republican categories respectively.
And, despite the healthy margins of victory enjoyed by Democrats in most of these states in 2006, the 2010 election certainly demonstrated how quickly things change in one election cycle, particularly in open seat races.
Republicans achieved net gains of 39.0 points in Indiana, 44.5 points in Illinois, and 90.5 points in North Dakota from 2004 to 2010.
Republicans also enjoyed a 16.0-point turnaround against incumbent Russ Feingold in Wisconsin from 2004 to 2010.
If Republicans do manage to defy the odds and run the table in the Midwest for the second consecutive cycle, they will have amassed the largest number of Midwestern Senate seats ever won in back-to-back elections (with 17).
The current record by either party in that regard is 16 seats – tallied in 1918 and 1920 – when Republicans won all 16 Midwestern seats on the ballot during those two cycles.
During the last 100 years, Republicans have enjoyed a historical advantage in Indiana, Iowa, Kansas, Minnesota, Nebraska, North Dakota, Ohio, and South Dakota while Democrats have won more seats in Illinois, Michigan, Missouri, and Wisconsin.
Midwestern U.S. Senate Seats Won By Political Party in Popular Vote Elections, 1912-Present
State

GOP

Dem

3rd

Total

% GOP

Kansas

35

3

0

38

92.1

Indiana

24

13

0

37

64.9

South Dakota

22

12

0

34

64.7

Iowa

23

13

0

36

63.9

Nebraska

23

12

1

36

63.9

North Dakota

21

15

1

37

56.8

Ohio

21

16

0

37

56.8

Minnesota

18

14

5

37

48.6

Michigan

17

18

0

35

48.6

Illinois

16

19

0

35

45.7

Wisconsin

16

18

2

36

44.4

Missouri

15

22

0

37

40.5

Total

251

175

9

435

57.7
Data includes general and special elections. Table compiled by Smart Politics with data from the Office of the Clerk of the U.S. House of Representatives.
Follow Smart Politics on Twitter.