Rehberg Would Make GOP History by Defeating Tester in MT US Senate Race
Sitting at-large representatives have unseated U.S Senators just 17 percent of the time over the last 100 years – a feat never accomplished by a Republican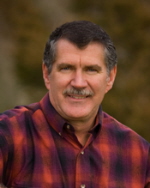 The official announcement Saturday by six-term Republican U.S. Representative Denny Rehberg (MT-at large) that he would challenge Democrat Jon Tester in 2012 sets up one of the more exciting U.S. Senate races next year.
Rehberg has already framed the race as not just a fight for control of Montana's seat but also for the U.S. Senate, in which the Democrat caucus currently holds a 53 to 47-seat advantage.
Rehberg, it would seem, is in a stronger position to defeat an incumbent Senator than most members of the U.S. House across the country, as he holds an at-large seat, and thus has high name recognition from his six statewide victories dating back to 2000, in addition to his 1992 victory on Marc Racicot's gubernatorial ticket when he was elected Lieutenant Governor.
But Rehberg should be warned that history shows few have succeeded when taking similar pathways to the U.S. Senate.
A Smart Politics study finds that sitting at-large representatives from single-seat states have defeated U.S. Senate incumbents just 17 percent of the time over the last 100 years of U.S. Senate elections.
And no Republican has pulled off this feat to date.
(Note: This analysis only examines at-large representatives who serve states, like Montana, with a single U.S. Representative since popular vote U.S. Senate elections were introduced a century ago: Alaska (1958-present), Arizona (1912-1940), Delaware (1912-present), Montana (1992-present), Nevada (1912-1980), New Mexico (1912-1940), North Dakota (1972-present), South Dakota (1982-present), Vermont (1932-present), and Wyoming (1912-present). Excluded are states that elected multiple at-large representatives during election cycles either by design (e.g. North Dakota 1932-1960) or due to the failure to construct congressional districts (e.g. Minnesota in 1932). Also excluded were states that occasionally elected the occasional at-large representative along with a full complement of district-level representatives (e.g. New York 1932-1944)).
Overall, six individuals who at one time were at-large Representatives have defeated Senatorial incumbents, against 19 defeats. However, three of those victories were won while the candidates were not serving in their at-large seat.
Former Delaware at-large representatives James Boggs (in 1960) and Tom Carper (in 2000) were both serving as Governor when they were elected to the U.S. Senate – defeating incumbents J. Allen Frear and William Roth respectively eight years out from serving in their at-large position.
South Dakota's John Thune was also out of office for two years when he defeated incumbent Tom Daschle in 2004 (having failed while at the tail end of his at-large service against Tim Johnson in 2002).
That means just 3 of 17 sitting at-large members have ousted incumbents in U.S. Senate races – all of them Democrats: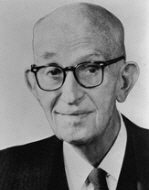 · Carl Hayden served eight terms in the U.S. House as Arizona's lone representative before defeating one-term GOP incumbent Ralph Cameron by 16.7 points in 1926.
· Tom Daschle nipped one-term Republican incumbent James Abnor by 3.2 points in 1986 after serving four terms in the House – the last two of which as the Mount Rushmore State's at-large representative.
· Tim Johnson – who succeeded Daschle in the House for five terms – beat three-term GOP incumbent Larry Pressler by 2.6 points in 1996.
On each of the 14 other occasions, sitting at-large representatives were defeated when trying to knock a U.S. Senator out of office:
Fate of Sitting At-Large Representatives When Vying for Incumbent-Held U.S. Senate Seats, 1912-Present
State

Year

Representative

Party

Terms

Fate

NM

1918

William Walton

Democrat

1

Lost

NV

1918

Edwin Roberts

GOP

4

Lost

NV

1922

Samuel Arentz*

GOP

1

Lost

WY

1922

Frank Mondell

GOP

13

Lost

AZ

1926

Carl Hayden

Democrat

8

Won

WY

1928

Charles Winter

GOP

3

Lost

DE

1934

Wilbur Adams

Democrat

1

Lost

WY

1934

Vincent Carter

GOP

3

Lost

NM

1934

Dennis Chavez

Democrat

2

Lost

NM

1940

John Dempsey*

Democrat

3

Lost

DE

1954

Herbert Warburton

GOP

1

Lost

NV

1956

Clarence Young

GOP

2

Lost

WY

1970

John Wold

GOP

1

Lost

WY

1982

James Santini*

Democrat

4

Lost**

SD

1986

Tom Daschle

Democrat

4

Won

SD

1996

Tim Johnson

Democrat

5

Won

SD

2002

John Thune

GOP

3

Lost

MT

2012

Denny Rehberg

GOP

6

???
* Did not make the general election ballot. ** Incumbent ended up losing to a different challenger. Includes only at-large representatives from states with a single U.S. House seat. Terms tallied at the time of U.S. Senate challenge (Samuel Arentz and John Dempsey were later elected to the U.S. House after their failed Senate bids). Table compiled by Smart Politics.
Rehberg is therefore seeking to become the first sitting Republican at-large Representative to win a U.S. Senate seat from a single-member delegation state.
The good news for Rehberg is that two of three previous at-large representatives who had at least five terms under their belt were successful in winning a seat in the nation' upper legislative chamber (Rehberg has six).
Meanwhile, sitting at-large representatives have had a leg up over their competition in open seat races, however, winning nine contests and losing just five over the past century.
When tallying both races against incumbents and for open seats, sitting at-large representatives have won 12 of 31 races over the past century, or 38.7 percent of the time.
In total, 37 of 88 sitting or former at-large representatives eventually vied for their state's Senate seat at some point in their political career, or 42 percent.
Follow Smart Politics on Twitter.