Presidents' Day Special: Will Obama's Youth Be an Asset Again in 2012?
At five consecutive cycles, the U.S. is in the midst of its longest period in presidential election history in which the younger candidate has won the popular vote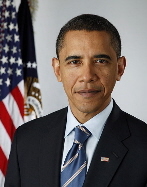 When Barack Obama defeated John McCain in 2008, it was the largest age gap between two major party nominees in U.S. presidential election history.
Youth triumphed over experience in that race, with Obama coming in at 25 years younger (47) than the senior Senator from Arizona (72), and it marked just the fifth time ever that two nominees had an age gap of at least 20 years.
But Obama's victory did continue a recent trend in presidential politics.
A Smart Politics review of presidential elections finds the U.S. is in the midst of its longest stretch in history in which the younger major party nominee has won the popular vote – at five consecutive elections and counting dating back to 1992.

(Of course, Al Gore, two years younger than George W. Bush, did lose the Electoral College vote in 2000).
The recent trend over the last generation of American voter support for the more youthful presidential candidate (beginning with Bill Clinton in 1992) is an abrupt reversal from the previous 24 election cycles dating back to 1896.
During that 96-year span through 1988, the older presidential candidate had won the popular (and Electoral College) vote in 18 of 24 cycles – or 75 percent of the time.
The only younger candidates to win the White House over that span were Teddy Roosevelt in 1904 (six years younger than Alton Parker), Herbert Hoover in 1928 (one year younger than Al Smith), Franklin Roosevelt in 1932 (eight years younger than Hoover), John Kennedy in 1960 (four years younger than Richard Nixon), Nixon in 1968 (two years younger than Hubert Humphrey), and Jimmy Carter in 1976 (11 years younger than Gerald Ford).
During this period, electoral success for the older candidate was correlated with victory as highly as incumbency – incumbents won 12 of 16 races (also 75 percent) from 1896-1988.
The new movement towards younger candidates also lies in contrast to one of the watershed moments in Ronald Reagan's 1984 campaign – in which he pledged during a debate against Democratic nominee Walter Mondale not to "exploit for political purposes my opponent's youth and inexperience." (Mondale was 17 years Reagan's junior).
But voters over the last two decades have not shied away from supporting such "youthful" candidates.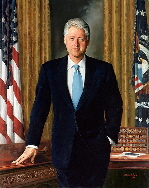 In fact, the last three Democratic victories – in 1992, 1996, and 2008 – have seen the three largest age differential victories for the younger candidate in U.S. presidential history.
Bill Clinton was 20 years younger than George H.W. Bush in 1992, 23 years younger than Bob Dole in 1996, and Obama was 25 years younger than McCain in 2008.
Clinton's 1992 victory broke a record that had stood for nearly 150 years: during the Election of 1844, victorious Democratic nominee James Polk was 18 years younger than Whig nominee Henry Clay.
And how unusual is this five-cycle stretch of America casting more ballots for the younger candidate?
Overall, the United States has only had four previous periods in which the younger presidential nominee won the popular vote in at least two consecutive elections:
· A four-cycle stretch in 1880 (Garfield), 1884 (Cleveland), 1888 (Cleveland), and 1892 (Cleveland).
· A three-cycle period in 1844 (Polk), 1848 (Taylor), and 1852 (Pierce)
· A two-cycle stretch in 1868 (Grant) and 1872 (Grant)
· A two-cycle stretch in 1928 (Hoover) and 1932 (FDR)
(Note: The younger nominee in 1876, Rutherford Hayes, lost the popular vote to Samuel Tilden but won the presidency. The younger nominee in 1888, Grover Cleveland, won the popular vote but lost the Electoral College vote to Benjamin Harrison).
If the relative youth of candidates is playing a factor in the current political age that is rewarded by short sound bytes and media savvy, how does the 49 year-old Obama shape up against the 2012 Republican field?
Of the 19 most prominent rumored GOP candidates, all but one are older than Barack Obama – coming in at an average age of 59 years, or 10 years older than the President.
And which of these Republican is younger than Obama?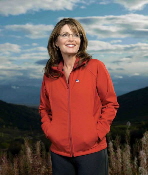 Sarah Palin.
The former Governor of Alaska – and the most hyped GOPer – just turned 47 a few weeks ago, and is approximately 2.5 years younger than the President.
Obama is only slightly younger than U.S. Senator John Thune of South Dakota (50), former Utah Governor John Huntsman (50), and former Minnesota Governor Tim Pawlenty (50).
Other prominent Republicans like Mitch Daniels (61), Haley Barbour (63), Mitt Romney (64), Rudy Giuliani (66), Newt Gingrich (67), and likely candidate Ron Paul (75) are all between 12 and 26 years older than Obama.
Although he has pledged as emphatically as possible that he will not be a presidential candidate in 2012, perhaps the most buzzworthy Republican of them all, New Jersey Governor Chris Christie, is one year younger than Obama, at 48.
Follow Smart Politics on Twitter.